Resolutely Reading: Liturgy
This is the fourth in a series of posts on the B, C, and D resolutions to be considered by the General Convention of the Episcopal Church this summer. It follows my series on the A resolutions of the "Blue" Book. The previous post in this series was about health and pension reform. Be sure to check out the index of all General Convention 2012 resolutions and the 7WD official position on them.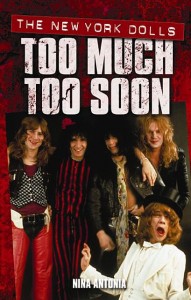 I already covered a zillion liturgy resolutions in the "Blue" Book here, here, here, here, and here. But there are even more, so here you go.
C013: Add Whiting Griswold to HWHM. Likely vote: NO.
As I've said elsewhere (here and here), Holy Women, Holy Men has quite enough commemorations already. We need to take a deep breath and collect ourselves before we think about adding any more.
C029: Access to Holy Baptism and Holy Communion. Likely vote: YES.
If passed, creates a special commission to conduct "a study of the theology underlying
4 access to Holy Baptism and Holy Communion in this Church" with recommendations to the next General Convention. We certainly could use this study, though I worry that some people will want to enter this study process with foregone conclusions. At first, I thought it was strange to set up a special commission to do this. But reading the explanation, I learned that the House of Bishops has twice been tasked with working on this, and both times they failed to deliver. So the third time's the charm.
Our church is arguably entering its third phase of life now (pre-Constantinian, Christendom, post-Christendom). This new era may require a different take on even our core practices, but we must not make these changes lightly. Maybe it's time to resume the practice of a serious catechumenate. If that's the case, we certainly wouldn't want to have "instant" baptisms and offer Holy Communion to all who come. Or maybe we need to baptize on a whim, but continue to require baptism before Holy Communion. There are a variety of approaches that would be consonant with tradition and scripture. Let's reflect and take our time. As St. Paul reminds us, the consequences of receiving communion or offering it unworthily are grave.
C040: Open Table. Likely vote: NO.
We are just starting to understand and practice the baptismal theology of the 1979 prayer book, and this resolution proposes to toss that all out. If passed, the canon which requires baptism for those who receive Holy Communion would be deleted. For twenty centuries, we have understood that one's Christian life begins in baptism and then is nourished by Holy Eucharist. Perhaps our new post-Christendom context requires a new way of thinking, but we're a long ways from being ready to make this shift. I'd support a study (as long as it's unbiased, thorough, deep) of this question, but that's it. Really, there's just no compelling reason.
I've written about this before. The impulse toward "open communion" is well intentioned but misguided. If we want to offer hospitality, invite someone to brunch. Or start by talking to them at coffee hour. By all means, invite everyone to come to the Holy Table for a blessing. But it makes no theological sense to offer Holy Communion to someone who is not in the Body of Christ. Now, that said, we can articulate this principle — and maintain the ancient, universal, catholic custom of the church — and also feed those who come forward. I do not check baptismal certificates at the altar rail. This topic has been well blogged, so I won't add much more. Basically, I think we have plenty of other things to worry about right now, so let's allow this one to slide. It's too important to do hastily or an a whim.
C053: Add Dr. Artemisia Bowden to Liturgical Calendar. Likely vote: NO.
No, thanks. See above.
C070: Addition of the Rev. Hiram Hisanori Kano to HWHM. Likely vote: NO.
Seriously. I'm sure Hiram is awesome, but we need to sort out our criteria for adding people to our calendar before we further complicate it. The fans will have to wait.
C076: Theology of Marriage. Likely vote: NO, but I am easily persuadable.
This one creates a task force to study the theology of marriage. Resolution A050 does the same thing, sort of (blogged here). I support that resolution. We certainly need to study the theology of marriage, urgently. This will benefit opposite-sex couples, etc., as well as inform our understanding of same-sex marriage. This really should be done by the SCLM working in consultation with the House of Bishops theology committee. However, the SCLM has shown a predisposition to be biased by sunk costs and some will worry that they may well orient their work around justifying the existing liturgy they've created. In that regard, this resolution is helpful, because it gets an "outside" group to look at the question and specifically charges them to attend to a variety of perspectives. I don't much care who does the work, as long as it's thorough, transparent, and open (that is, not bound to a foregone conclusion). My "NO" here only reflects the fact that we only need one study of marriage; which one is immaterial. If this proposal is the one that comes forward, it'll get my vote.
C090: Add Daniel Sylvester Tuttle, George W. Foote and Edward N. Goddard to HWHM. Likely vote: NO.
Really? Three names? 40 gazillion weren't enough? No, no, and no.