Resolutely Reading: Health and pension reform
This is the third in a series of posts on the B, C, and D resolutions to be considered by the General Convention of the Episcopal Church this summer. It follows my series on the A resolutions of the "Blue" Book. The previous post in this series was about structural reform. Be sure to check out the index of all General Convention 2012 resolutions and the 7WD official position on them.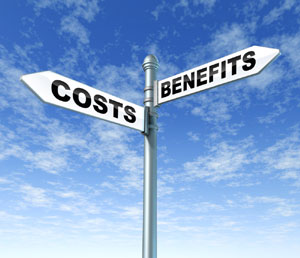 In a series that is certainly "inside baseball", we have approached the inner sanctum. As church-geek readers will know, the 2009 General Convention approved resolutions reforming health insurance and pension requirements for lay employees and clergy. What sounded good at the time is not looking so attractive now that people have begun to make budgets that account for the provisions. Susan Snook has done us all a great service by blogging about the denominational health plan issues. Go read her post.
I'll freely admit that this one is a stretch for me, on a couple of accounts, First, the details of pension plan administration (and health insurance too) and be intricate, and I may well have missed some of the finer points. So hopefully if I get something wrong here, a clever commenter will straighten us all out. Second, I perceive that plenty of people who otherwise love to go on and on about justice are suddenly singing a new song when it comes to reaching parity between lay employees and clergy. I find this frustrating. Is it so hard? We should treat our lay employees and clergy equally when it comes to benefits, save the IRS tax benefits that are reserved for clergy at present.
The provisions approved in 2009 would, in summary, require folks to receive pension benefits at about 20 works per week of scheduled work and health benefits at 30 hours of scheduled work. With regard to health insurance, there must be parity between clergy and lay folks. If lay people pay 20% of their premium cost, then that provision must apply to clergy, etc. On the pension front, it's different. The Church Pension Fund requires clergy employers to pay in 18% of the annual compensation to a defined benefit plan. On the lay side, the plan requires 9% to either a defined benefit or a defined contribution plan.
I'm simplifying all this, but you get the idea I hope. CPG has more info available about both the pension plan and health insurance reforms.
At the present time, I'm skeptical that this is so complicated. Most of the objections are cost related. Sure, some congregations will be put in further financial distress by these provisions, but if this is the straw that breaks the camel's back, let's at least be honest that there was already a pile of straw there. And in the meantime, let's not punish employees (usually lay folks now) because we're too cheap to treat people well.
Clergy are often unhappy because in many places, they are being asked to pay a share of their health insurance premium for the first time. Again, color me unsympathetic. Pretty much everyone else in this country pays an amount (often 20%) of their health insurance premium. Why should clergy be different? This can be implemented slowly, over a period of 2-3 years. Or compensation can be increased. Or, here's another idea. We can fully fund the lay health insurance premium. Then both folks pay 0%. There are lots of ways around this.
Other objections include the requirement to use CPG offerings. It makes sense to me to keep our clergy and lay employees in one national plan, because there will be cost savings overall, and we can ensure consistent offerings. Yes, there are less expensive choices out there, but they are often lower-quality plans (whether for retirement or health insurance).
There are some provisions in the resolutions we passed for institutions other than dioceses and congregations (e.g. schools). From the early feedback, it looks like we need to clarify a number of issues here. Let's not delay the whole plan because we have questions about some institutions. Better to get most of us on board and fix the provisions for "other" institutions.
Oh, one more thing. Next time you hear someone say, without irony or awareness of complexity, that we are "not a national church", ask them about provisions for clergy pensions and health insurance for employees outside this country. Yep, that's right. For now, we are only worried about lay employees and clergy serving in the US. So much for international church.
Lastly, my hope is that someday, the health insurance issues here will be moot, because we'll join the rest of the developed world and offer universal health care like every other developed country does. In the meantime, we need to do something both to ensure good care for our employees and to contain spiraling costs.
I've written before about my frustration with politics and the Episcopal Church. We love to tell other people what to do, but too often we are reluctant to implement more costly changes at home. Here's a chance to put our money where our mouth is. How can we as a church talk about any kind of justice at all, if we're not bringing justice to bear on our own employees? Is it worth keeping congregations open if it means laying a burden on the backs of our clergy and lay employees?
Yeah, I wish all this didn't cost to much. I also wish someone followed me around with an espresso machine and served me chocolates and double espressos whenever I wanted. We all have to play the cards we're dealt. Let's get on with things.
So there are a bunch of resolutions out there to revise, rescind, or delay these provisions. Let's have a look.
B001: Amend Canon I.8.1. Likely vote: YES.
This one revises the enabling canon for pension and health benefits, by removing reference to the 2009 resolution number and adding provision for revisions to take place this convention. It says, as revised in 2013, but I think they mean to say 2012. If it were up to me, I'd just say "as adopted by General Convention" without further reference to when. Because this way, we have to change this canon every time we tweak the plan. Here's another consistent principle of mine: I don't like lists of things or dates in our canons. Let's leave ourselves some flexibility. Yet another reason to push for a total rewrite of our messy canons. But this is a digression, sort of. For now, since I suspect there will be tweaks to the provision for pension and health plans, this resolution will be necessary.
B002: Health and Lay Pension Plans. Likely vote: NO, unless amended.
The proposals from 2009 required participation by church-related institutions. Three problems have shown up since then. First, we're not always sure what's a church-related institution and what isn't. That in itself is a giant hairball of a problem, because if we're not sure about that, then we don't know if any of our canons and policies apply, not just benefits plans. So let's fix that before next General Convention, OK?
Second, some non-church organizations (e.g. schools) have industry standard benefits that the Episcopal Church would require departure from. While some provision was made for schools to stick with current plans, e.g. TIAA-CREF, there is not enough flexibility, apparently. As long as the alternative plan is industry standard and its benefits are comparable or better than what would be offered by the church, I'm OK with folks using other plan providers. We just need to guard against schools and other institutions going with cheaper alternatives only because they're cheaper.
Third, some institutions have argued that these plans are onerous; that meeting these requirements would be too costly. Again, I'll say, these plans require basic health insurance and pretty standard pension plans. If an institution can't afford to treat its employees well, I have little sympathy for them. As long as we allow our own employers to be cheap with employees, we are enabling poor treatment of folks, and that's not a value a church should be able to live with.
This resolution would do two things. First, it would delay the plan until 2016. Second, it would allow dioceses to decide whether schools and other institutions need to participate in the plan. On the first instance, I oppose a delay. That means three more years when our lay folks aren't getting pension contributions, or three years in which they're getting minimal contributions. I'd like to see any clergy folk at General Convention who vote yes for this donate their own pension contributions for three years to these (probably) low-wage employees who will need to wait for this benefit. However, I do favor letting dioceses decide whether institutions participate in the plan, because it seems that we're not always clear whether or not a school, for example, is church-related or not. (The rector sits on the board, but the school is otherwise independent of a parish; is that church-related?) Let's be flexible now, and then let's clarify institutional status. So I can support the "institutional flexibility" part of this resolution, but I strenuously object to the delay.
B003: Increasing pension options for schools. Likely vote: YES.
The original proposal passed by General Convention allows schools to use TIAA-CREF instead of the Church Pension Group plans. This resolution expands the options to any plan, so long as the benefits are equal to or better than what's offered by CPG. Makes sense. But again, we need to make sure we focus on that element — quality of benefits — rather than affordability. My experience is that churches and church institutions are notoriously cheap, and if they can get away with it, they'll allow a cheaper plan just because it costs less.
C022: Healthcare. Likely vote: NO.
This one delays implementation of the health plans until "unfair regional differences and dramatic cost disparities between dioceses" are eliminated. That would be until the eschaton. We can't wait. Part of the problem here is that the Church Pension Group went around and told us all about a "national plan" and sold us all on cost savings if we did this. As it turns out, health care costs have gone up, in some cases dramatically. CPG oversold this, no doubt about it.
My understanding is that, overall, cost increases have been less with a national plan than they would have been otherwise. That is, costs might have gone up 8% but without this plan, the increases would have been 12%. (Just made up those numbers, but you get the idea.) That's cost savings, but not cost reductions. In some cases, health plan costs have gone up dramatically because the clergy were on lousy plans, and now they have to be on better plans. Better plans = more money. Boo hoo.
Bottom line is that, as I wrote above, I'm not in favor of a delay. People are sick — and in need of health care — right now. They shouldn't have to wait three years. In the meantime, let's work for national government health coverage. Let's encourage dying congregations to be honest, and if this is what helps them see they can't afford to continue, so be it. And above all, let's do a better job of explaining all this going forward.
C027: Deferral of Implementation of Denominational Health Plan. Likely vote: NO.
This one delays implementation until 2016. What do folks think is going to happen by 2016? Somehow we'll all win the lotto and be able to afford to treat our employees well? No, if institutions are precarious now, they're not likely to improve by then. And meanwhile, folks will carry on without adequate health insurance. Also, this one lets institutions choose another provider of health care other than the Episcopal Medical Trust. Susan Snook has blogged about this, and this option would increase costs for everyone else. Basically it's American me-ism taking over. If I can pay less, I will; I don't care about you. Let's keep everyone in the same plan, and let's do it now.
C031: Study impact of GC2009-A177. Likely vote: NO.
Another delaying resolution, this one is focused on requirements for parity between lay employees and clergy. Why is this so complicated? Pick a number, 20%, 10% or 0% and make clergy and lay employees contribute the same amount.
C034: Revising Denominational Health Plan Mandate. Likely vote: NO.
Allows dioceses to opt out of the national plan. Again, there's no sense of national solidarity here. With high participation, overall costs will be lower. Yes, that might mean that in some cases my costs could go up. But, as a Christian or even as a compassionate person, is my bottom line more important, or is the overall wellbeing of a large group of people more important? Cry me a river, Diocese of Ohio. Join the justice plan, and take care of your folks like the rest of the church.
C042: Extend implementation period for Lay Employee Pension Plan (LEPP). Likely vote: NO.
This one delays the lay pension plan for FIVE YEARS. Seriously. I'll vote for this one if all of the clergy in the Dioceses of Louisiana who voted to send this to General Convention are willing to give up their own pension plans for five years. Nope? Exactly. Let's not delay doing the right thing.
C047: Suspend and Reconsider GC2009-A177. Likely vote: NO.
Dudes. This one comes from the Diocese of Olympia, where they have the best espresso in the country. So how can these well-caffeinated people support the idea of delaying the denominational health plan? Their explanation, offered with the resolution, is that they won't be able to have growing churches if they have to offer health insurance to their lay employees. I am not making that up. The denominational health plan would be guilty of "distracting the laity and clergy of all the congregations of the Diocese with multiple full-time employees from their Ministry." So, here's a question to ponder. What is more distracting, trying to figure out how to fit health insurance into the church budget, or showing up at the emergency room for health care because you can't see a doctor since you have no insurance? What's more distracting, finding a few dollars in a diocesan budget or making employees choose between food and prescriptions? Let's find a way to treat our employees well, and let's not use patronizing rhetoric if we're going to try to get away with dodging our moral obligation to provide good benefits.
C068: Suspension of Denominational Health Plan. Likely vote: NO.
The title says it all. My feelings on the subject are well known.
C088: Delay GC2009-A177. Likely vote: NO.
This one comes from the Diocese of Newark, one of the most "justicey" dioceses out there. Irony abounds.
A note
People will say that implementation of these provisions will cause some congregations to fail. As I wrote above, I am unpersuaded by this claim. First of all, if the modest cost of a 9% lay pension plan is the make-or-break cost, it is really not the pension cost which is the problem. We have a bunch of congregations teetering on the brink of closure. They tend to be places in which a social club of familiar faces gathers to maintain a museum of a church building. There is no future in that kind of community, so helping them hasten their closure is doing them a favor. Denial is powerful among some communities.
I for one do not want to be part of a church that continues to exist by exploiting its clergy, its lay employees, or for that matter, its volunteers. Let's do the right thing and face the music.
We need vibrant congregations. We do not need museum social clubs. The provision of employee benefits is likely to be a refining fire, separating the gold from the dross. That seems fine by me.