BREAKING NEWS: Better budget released by PB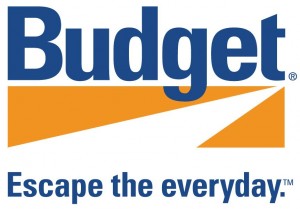 Today someone has finally stepped up and offered a budget for the Episcopal Church that makes sense. Here's the PB's letter and proposed budget. As I wrote earlier, our current budgeting process is completely and utterly broken. Crusty Old Dean was even more scathing.
But back to this news. I haven't had a chance to scrutinize every line, but this one looks like something I can get excited about.
It massively increases mission funding.
It provides money to (*gasp*) plant churches.
It increases our investment with our overseas partners.
It increases funding for work (advocacy and service) to alleviate domestic poverty.
The Five Marks of Mission now compose over 60% of the budget.
Oh, and it cuts 13ish positions from the Church Center staff, with only one department seeing an increase: the office of the President of the House of Deputies.
A few people — mostly people on the PHoD's Advisory Council and Executive Council insiders — will howl that the PB did this. [UPDATED: I received a kind note from a reader of 7WD who pointed out that I should not assume what the PHoD's Advisory Council will say. This is of course correct, and my tone was not what it could have been here. In the past certain people in the EC and PHoD/AC have been among the most partisan in what I perceive to be a battle. But past performance does not guarantee future returns, and we can add to that–there is plenty about our current situation that I don't understand. At the time I posted this, I had already seen some signs of defensiveness among some of these folks, but again, who knows what people will say? While I aim for a gentle blend of inspiration, information, humor, and friendly snark here on 7WD, I try not to ascribe motive — and I should not box people into behaviors that I expect to see. It's not the way forward. So we'll see if there is howling. On this point, I would be pleased to be wrong.]
Three things. First and most important, even if it's a problem for some reason that the PB has proposed a budget, let's talk about the numbers. We cannot let our conversation get bogged down by quarrels over turf. And it's not like our current process is in any way ideal.
Second, I do not want to live in a world where PB & F or Executive Council "thought police" must generate every idea. We can see what happens then. Instead, shouldn't we be grateful for anyone who wants to create a budget proposal? If a church-goer in Alabama wants to send in a better budget, let's have a look. She or he should not need a permission slip to think or to submit ideas.
Third, it is, in fact, the Presiding Bishop's job to lead our church. She does not — nor should she — do this alone or apart from consultation with others. But if a leader wants to lead, I'm all in favor of that. She cannot, nor would she wish to, dictate to us what we must do, but it seems fine and even ideal to know what she thinks about our direction, especially when there has been a complete breakdown in the system. At this moment in our history, we can't afford to sit on protocol, ceremony, and protection of fiefdoms. There's canonical support for the PB doing this.
In fact, as I wrote earlier, I think this is closer to the ideal priorities. The General Convention sets priorities, the staff creates a budget, and then the elected leaders approve a budget. In this case, General Convention said the Five Marks of Mission were our budget priorities. The staff has responded with a budget. And now General Convention can have a look and decide what to do. Sounds pretty great to me.
So let's marke our conversation here about the numbers. Once I have a chance to dig into the budget, I'll have more to say on that front.