Blogging "Blue": World Mission
This is the twenty-second in a series of posts on the "Blue" Book for General Convention 2012. Previously, I blogged about the Structure of the Church. Next up is Executive Council I. Please see my index of General Convention 2012 resolutions, with a summary of the 7WD position on them.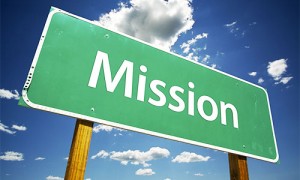 Here are a bunch of resolutions primarily concerning our relationships with various Christian groups around the world. Some people believe that the US should scale back our involvement in the Anglican Communion because we're not always welcome. My sense is that this is a time to increase our engagement rather than pull away. Americans have a nasty habit of pushing for "our" way in global matters and either starting a war or taking our toys and going home when things don't work out for us. So with that preface, on to the resolutions.
A108: Episcopal Partnerships for Global Mission. Likely vote: NO.
This resolution comments EPGM and give thanks for its work as it has recently decided to disband. The work will be carried on by the Global Episcopal Mission Network. I haven't known a lot about these two groups, other than to know there were two of them I couldn't tell apart. It always seemed a bit like the Judean People's Front vs. the People's Front of Judea. Anyway, I'm sure they have done great things, but I cannot support resolution to commend people or ministries. There are other ways to do that in our church.
An idea has sprung to mind: I feel a bit like Scrooge for opposing any number of laudatory and gracious resolutions. Perhaps what we need to do is create a website where bishops and deputies can enter the names of people and ministries that they believe General Convention should be grateful. Good ol' Committee 21 could have a look at the list, and we could thank everyone under the sun in one fell swoop. Then we'd have no need for a bazillion different resolutions. I see this resolution is already headed to this committee, but let's send them all here and combine them. This will save us all time and open the way for even more expressions of gratitude.
A109: Covenant Relationship Funding. Likely vote: YES.
We have various agreements with Anglicans and others around the world. This resolution says we should maintain those relationships because the folks on the other end are counting on us and the commitments we've made. And if we are going to cut our funding, then we should let them know pronto. Makes perfect sense, and personally, I hope we fully fund our overseas partnerships. Through relationship is precisely the way both we and our partners will experience transformation.
A110: Covenant Committee Gathering. Likely vote: YES.
This funds a gathering of those who are involved with our international covenant relationships. Sounds like a tip-top idea. Again, personal relationship and face-to-face engagement is as important now as it has even been in our history, especially as global tensions rise on several fronts.
Disclosure: This resolution directs that "representatives of Episcopal Church agencies" should attend. Being the head of such an agency, I'd be delighted to be involved. Maybe there are ways Forward Movement can help share their work with the wider church, or perhaps new resources need to be created to support them. Depending on where the gathering is, Forward Movement can get me there. Let's save the money we spend for those who might come from developing nations, etc.
A111: Update Covenant Committee Term Limits. Likely vote: YES.
Updates term limits and some other housekeeping related to this work, including reporting arrangements. I'm all in favor of clear, open, effective governance.
A112: Joint Committee on Provincial Companionship Agreement. Likely vote: NO.
As long-time readers will know, I'm not a fan of affirming things via resolution, especially when we're saying yes to something that has already been decided or previously acted on. This one specifically asks the General Convention to affirm Executive Councils ratification of "A Charter Between the Episcopal Church in the Philippines (ECP) and The Episcopal Church (TEC)." Two things here: first, I trust that Executive Council has done the right thing, and we don't need to weigh in. Second, I'm not going to vote to affirm something I haven't read, and I do not know where this document is.
Please understand: my objection here has nothing to do with my feelings about our wonderful relationship with the church in the Philippines. I just don't think General Convention has anything new to say. Rather, let's invite someone from the Philippines to come to Indianapolis, and let's hear brief remarks. Then we can give them a thunderous ovation. Seems like a much better way to say how grateful we are for our friendship. It's all about keeping our legislative agenda clean and focused.
A113: Commend Work of Missionaries. Likely vote: NO.
I think Episcopal missionaries are awesome. I'm sorry that I was ordained two years before I knew we had them. If more people knew we had missionaries and what they do, our church would be better for it. But I do not think — for all the reasons I've written about elsewhere — we should pass resolutions commending things or people. Let's pass a massive courtesy resolution including mention of the excellent and faithful work of our missionaries. And, much more important, let's invite missionaries to speak in our congregations. I've done that, and it was transformational for our whole congregation.
A114: Increase Mission Funding. Likely vote: YES.
To continue a theme here, we need more international investment, not less. We need more missionaries, not fewer. So this one gets my vote. If passed, it says we will give them a bit more money, $425,000 increase over the triennium. In the big picture, that's not a big amount of money, but it will make a big difference on the ground.
A115: Province IX Funding. Likely vote: YES.
Just as I wrote for A109, we need to honor our commitments. And if we're going to reneg on them, we need to let folks know ASAP.
There you go. The end of the standing commissions. Now onward to Executive Council!