Blogging "Blue": Stewardship and Development
This is the twentieth in a series of posts on the "Blue" Book for General Convention 2012. Previously, I blogged about Social Justice and Public Policy. Next up is the Structure of the Church. Please see my index of General Convention 2012 resolutions, with a summary of the 7WD position on them.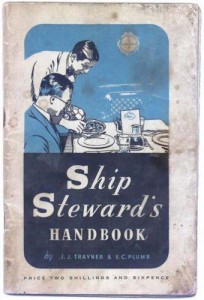 These folks do important work on an important topic–our grateful response to what God has done for us. Let's have a look at their resolutions, shall we?
A088: Set Expectations for Steward Leaders. Likely vote: YES.
There's lots of talk about "leadership" in the Episcopal Church these days, and often the framework is that of corporate leadership. Mostly, I'm OK with this, because I think the focus and discipline of other kinds of organizations can be applied in useful ways within the church. But if we stop there, we forget who we are and what our leaders are for. This resolution articulates some expectations for leaders, not just for stewardship in the sense of getting people to give money to the church, but stewardship in the broadest and holiest possible ways. This is a resolution well worth reading, because it's one of the few resolutions that offers teaching and inspiration. Nothing concrete and measurable will be accomplished by passing this, I suppose. But it could set expectations which might form the basis of training events for lay and clergy leaders. If I were a rector, I'd hang it on the wall where the vestry meets. If I were a bishop, I'd spend some focused time with clergy and diocesan leaders on this one. If I ran a church publishing organization, I might produce a resource based on this to equip leaders across the church.
A089: Holy Habits and Renewal of Baptismal Vows. Likely vote: NO.
I love the intent of this one. It asks us to spend the Great Fifty Days of Easter focused on "holy habits of weekly worship, prayer, scripture study, tithing, and honoring the Sabbath." Sure, we should do all of those things anyway, but a season to remind us of our work as disciples isn't a bad idea. However, the resolution asks the SCLM to create liturgical resources which I gather would supplement if not replace the renewal of baptismal promises in the prayer book. These revised baptismal promises would aim toward these particular objectives. For one thing, I think most of what is desired here is covered in our existing promises. But more than that, we are still trying to steep ourselves in the baptismal theology of the 1979 prayer book. Let's leave the center of our liturgical life alone for a bit longer. We are still adjusting and growing.