Blogging "Blue": Social Justice and Public Policy
This is the nineteenth in a series of posts on the "Blue" Book for General Convention 2012. Previously, I blogged about Small Congregations. Next up is Stewardship and Development. Please see my index of General Convention 2012 resolutions, with a summary of the 7WD position on them.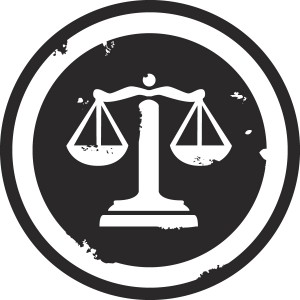 Oh, goody! Here are a bunch more resolutions to which I can apply my Principle on Political Resolutions at General Convention. The short version is this: Let us tell the world what we are going to do about political problems, rather than telling the world what they should do about political problems. Please go read that blog post for more info on my thinking, because a bunch of these resolutions will not receive a yes vote from me, despite the fact that I agree with the politics they articulate.
Here we go…
A077: Model Prisoner Ministry. Likely vote: NO.
The United States has a massive prison problem, there can be no doubt of that. I won't give the full rant here, but we imprison more people for more things than pretty much anywhere in the world. We are in the company of places such as North Korea and Iran on most statistics. And much of this is because we let for-profit prison corporations write our laws and policies. Rats! I have digressed.
This resolution is unclear as to what it would actually do, but I believe it intends to create model programs and to get the Episcopal Church to state positions on prison reform and the death penalty. I have a couple of concerns. First, I think a networking model is a much better way to share best practices than a top-down demonstration approach. Second, this is wholly focused on the US, and we are an international church. Right? Third, we have already stated our position on the death penalty, and I am not sure 1,000 people at General Convention are qualified to make definitive statements about prison reform. Yes, I think prison reform and criminal justice are important issues, and I even think the church should have a voice on these issues. But take away what I see as impractical aspects of this resolution, and I'm not sure what's new here.
A078: A Right to Human Identity. Likely vote: NO.
This would ask dioceses to state a position that adopted children have the right to access information about their parents. Confusingly, the explanation drags genetic research into the reasoning. I generally support the idea here, but I think it is a confused approach to an American issue (other legal systems will differ on key points). Also, while I think it is important for adopted children to be able to gain information, I think the parents who give children up for adoption have some privacy rights of their own which are not articulated here. Oh, and I am adopted, so the rubber hits the road for me on this one. Still, I can't support this resolution.
A079: American Civil Liberties. Likely vote: NO.
Where to start? This resolution expresses concern about a bunch of American laws and practices and asks that we send a note with our concerns to the President and to the Attorney General. It violates nearly every part of my principle on political resolutions. While I am sympathetic to its aims, I do not think General Convention should be passing these sorts of resolutions. What about the other 15 countries of the Episcopal Church? Will Obama care what we have said? How would we learn enough (in the maximum permitted 15 minutes of debate) about a particular Supreme Court decision to render an educated opinion about it, as we are asked to do here?
A080: Income Tax Reform. Likely vote: NO.
It's all about America and its Internal Revenue Code. It tells the US government what to do with its money, but does not say what the Episcopal Church and its members will do about the problem of taxation injustice. Again, I think our tax code is horribly regressive, but I cannot vote for this resolution. The tail end of the resolution has merit, asking that the "Episcopal Public Policy Network assist local Bishops, Dioceses and Public Policy Networks with this issue at their federal, state and local setting." If it were just that, I would gladly vote yes.
A081: Call for Reform Certain of Interest Rates. Likely vote: NO.
The General Convention of the Episcopal Church (present in 16 nations) should not spend its time dictating with two decimal places of precision what the maximum consumer interest rate should be in the United States. I'm beating the same drum on this resolution again, and it is unlikely that I will vote for this for all the reasons I've been saying.
A082: Call for Reform of Mortgage Lending Practices. Likely vote: NO.
Ditto the above. Sigh.
A083: Advocate for Reforming Credit Reporting. Likely vote: NO.
Again, no. Double sigh.
A084: Establish Episcopal Credit Union. Likely vote: NO.
Now this one finally puts our money where our mouth is, proposing that the Episcopal Church set up a credit union. I'm not exactly sure what this would accomplish, but I am completely sure we cannot as a church afford the institutional energy necessary to launch a financial institution. For the next triennium, we want less institution- and mission-creep, not more. Why must we reinvent this wheel? Surely there is an existing credit union that Episcopalians could partner with, if it is deemed important for us to do this.
A085: Asset Based Community Development. Likely vote: YES.
Wow. I was beginning to think the no votes would sweep this one. But finally comes a resolution that does something which seems efficacious and appropriate. If passed, this encourages congregations "to participate in the alleviation of domestic poverty through local actions of service as well as advocacy for the poor, the marginalized, and the disenfranchised in their communities" using the model of asset-based community development. There's no harm in reminding congregations that we need to care about the poor and the welfare of everyone in our local communities, and this is something Episcopal congregations are not particularly likely to do on their own, without an occasional reminder. (Pro tip: your annual collection of used socks to give to a local clothing ministry does not fulfill your obligation to care for the poor.)
A086: Native Communities. Likely vote: NO, but I can easily be persuaded otherwise.
This resolution does a lot of commending of various ministries with Native People. These ministries sound fantastic, and I am glad to learn about them. However, I generally do not like resolutions in which things are commended. There are better ways to raise awareness and share gratitude.
However, near the end, this resolution commends "the strategic plan that establishes domestic development programs for The Episcopal Church" and then asks for $300,000 to implement the resolution. It does not take $300,000 to commend things, so I believe the intention is to do some sort of domestic poverty plan. While I am concerned about the lack of an international focus, I do think that it's OK for us to do things in various individual nations, so I might support this idea. However, I didn't see any description of what the plan is, how it works, or what the $300,000 does. So if there's a great plan — things that Episcopalians can do, rather than telling others what to o — I can get on board with it.
A087: Resolution on Wealth. Likely vote: NO.
This resolution asks for funding to conduct three regional hearings "to explore the significance of this disparity of wealth." The resolution does not have a referent for "this" in the quote. Based on the explanation, I see they are talking about American wealth inequality, which is a moral problem of the gravest kind. The explanation stipulates that Americans don't know much about wealth disparity, and neither to Episcopalians. Fine. So let's get a bunch of people together to share resources (which already exist) and develop materials for parish use, if necessary. There's no need for $150,000 worth of hearings for that.
A note
I appreciate the hard work of the people who wrote these resolutions. My politics are in line with theirs. Nevertheless, in my opinion, this sort of work is not the best use of our church's resources. I'd much rather see us developing Bible studies or moral theology curricula. Let's teach people how to engage with God's Word and to apply our lofty beliefs about God's Kingdom to the challenges of our present world. Let's teach people to think theologically rather than in partisan soundbites. Engaging in local study will transform the world one life at a time, and people will naturally find ways to work for a more just and peaceful world. The kinds of efforts I'm talking about are transnational and cross conventional political lines. Some work can be done by churchwide staff, and others can be done by networks and organizations. It is organic and grassroots, rather than top-down and institutional.
Efforts to influence national politics are dear to my heart. In my home, we support several organizations that seek political outcomes to our liking. If Episcopalians want to do this work, we can easily network among ourselves — and with others. Social media is a powerful organizing tool, much more likely to reach thousands upon thousands of people than General Convention resolutions which few people will read, let alone study.
As a church, perhaps we need to rethink our Washington political office as a group which primarily educates and empowers Episcopalians, rather than as an effort to lobby Congress. In the education/empowerment model, the work could also span borders to encompass Episcopalians in other nations. Surely we can find other ways to direct the Washington office than General Convention legislation. Surely we can find ways to maximize the good work of the wonderful people who are in our Washington office.
If there were a rule that required General Convention to act only on resolutions which affect the whole Episcopal Church, and not just Episcopalians in one nation, we could greatly cut down on our legislative workload. That would free us up for other things. The opportunity cost of our present system is enormous.
So let's fix this, shall we?
And let us continue to pray and to work for justice and peace in the whole world.