Blogging "Blue": Communication and Information Technology
This is a sixth in a series of posts on the "Blue" Book for General Convention 2012. Previously, I blogged about Anglican and International Peace with Justice Concerns. Next up is Constitution and Canons. Please see my index of General Convention 2012 resolutions, with a summary of the 7WD position on them.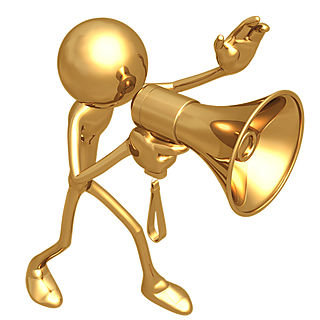 These folks work on what you expect: communications and information technology. Their report includes some lovely turns of phrase. I guess you'd expect effective communication from the communication people. Here is a snippet:
Technology has expanded the range and scope of how the Church communicates and allows for connections that erase distances between people. These connections not only support but can also create community, and they can help people share resources with others. Just as the telephone gave rise to church phone trees, and railroads empowered missionary bishops to share the Good News on the frontier, emerging technology is a wonderful tool to spread the Gospel today. (Emphasis added)
Go read the whole report in the "Blue" Book. Here are their resolutions.
A024: Recognize Communications as Ministry. Likely vote: YES.
As the title suggests, this one says that communications is "an essential ministry of the Church that enables and empowers evangelism…" etc. It's a bit in the "puppies and chocolate" category of yay, communication, we love you. Still, I suppose there's no harm in reminding folks how important it is for our church to have effective communicators and communications practices.
A025: Challenge Congregations to Develop Websites. Likely vote: YES.
An astounding number of congregations do not have a website. This is a problem because these days seekers are not looking in the Yellow Pages to find your church. It's Google all the way. If you're not on the web, you don't exist. So this one sets a clear goal of getting every congregation on the web in three years. Doable. Important. Worthwhile. (By the way, when you are building your website, read this book. Really. It is essential.)
A026: Develop a Strategic Plan for Information Technology. Likely vote: YES.
I'm not exactly sure that it's a good practice for a General Convention resolution to dictate a work project to the Chief Operating Officer, but this resolution does just that, telling him to develop a strategic plan for communication and information technology. The communication office at 815 has such a plan for its work, but I'm not aware of one for the whole church (or the whole staff at 815). We need a plan, because there is plenty of potential improvement. If a resolution helps us get there, I'm all for it. No doubt Bishop Sauls will support this project.
A027: Fund the Standing Commission on Communication and Information Technology. Likely vote: YES.
This group meets mostly online, using…communication technology. However, they do want to meet a couple of times face-to-face, so they've asked for a few shekels for two meetings. By all means, let's get these people together!
NOTE: I am the Vice-Chair of the legislative committee that will consider all these matters. Rest assured, when I say "likely vote" that's how I'm leaning now. I'll give every person who speaks, whether committee member or guest, my full attention. If it seems there's a good reason to modify these resolutions or reject them, I'll support the changes.