Blogging "Blue": Administrivia
This is a first in a series of posts on the "Blue" Book for General Convention 2012. Next up, the budget. Please see my index of General Convention 2012 resolutions, with a summary of the 7WD position on them.
As I begin this series, I will say — this might be the last time, but probably not — that it's a bit ridiculous to call a book blue when it is, in fact, pink. I think pink is awesome. I'm tempted to call it the pink book, but I don't want to add confusion to GC2012, which will have enough confusion on its own.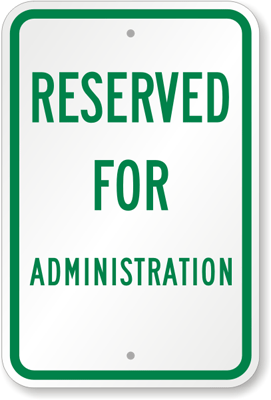 A001: Amend Joint Rules of Order VII.17. Likely vote: YES.
This adds the Disciplinary Board for Bishops, as required by the new Title IV canons, to a list of bodies for which the Joint Standing Committee on Nominations shall submit nominations. Fine. I'll vote yes to this no-brainer. Only suggestion: how about getting rid of the list, so we don't have to enact legislation every time we add or remove one of these groups. Could the language say, "…shall submit nominations for the election of such bodies as may be required by canon or by the General Convention"?
A002: Amend Rules of Order VII.18. Likely vote: YES.
This provides for continuity when Deputies on the Joint Standing Committee on Nominations lose their seat because they weren't re-elected. Rather than needing to resign, they would be allowed to finish their terms. Continuity throughout a term helps get work done, so this seems like a good change.
Nominees
This isn't a resolution, obviously, but the next few pages of the "blue" book are filled with the bios and photos of nominees for various positions. I have no idea who I'm going to vote for. That will take some reading, praying, Googling, and conversation. Last General Convention, I received campaign literature from several nominees in the US Mail. Please. This does not make me want to vote for you. I'm happy to learn more, but email me or set up a Facebook page. The church does not need more leaders who thrive on killing trees when there are alternatives.
A003: Sites for the 79th General Convention. Likely vote: YES, but hoping for an amendment.
Next General Convention (in 2015) will be in Salt Lake City. This resolution sets the parameters for the site selection committee to do its thing as we prepare for General Convention 2018. On the one hand, it doesn't matter too much where General Convention is held. I trust the folks who work on this to find places that are affordable and which over time help us get around the whole Episcopal Church. It would be nice, at least once, since we are an international church, to meet outside the US. Expensive, sure? Transformational, you bet. But I digress.
Here's my only beef with this resolution. One of the proposed cities is Austin, TX. I have mixed feelings about the General Convention of the Episcopal Church meeting in a diocese which does not pay anywhere near the asking from the Episcopal Church. I'd like to see us meeting in a place where we know there is an investment in the wider church. Texas plans to pay 5.8% this year. The other places on this list are at or very close to the 19% asking. Don't get me wrong. I love the Diocese of Texas and I think they do some good work. Perhaps it makes sense to meet there, and I certainly wouldn't even think of boycotting if that decision is made. But I'd like to know that it was a factor in the decision. An amendment to request this evaluation would be well received, in my view.
A004: General Convention Daily Agenda. Likely vote: YES.
This just lets the Convention set its schedule. One could quibble here and there, but no schedule will please everyone. Please note, however, if you happen to reading this and you are not a deputy or a bishop: your deputies and bishops will work their tails off for the whole of General Convention. Look at the schedule, and you won't see much downtime. Would love to see more social time so that people could connect with one another, but the newly shortened schedule doesn't permit that time. Anyway, I am grateful for all the work that goes into a schedule like this. Lots of people spend countless hours working hard so the rest of us can show up and get to work. Thank you.
Coming next: The budget.