If church signs were honest about Easter
Perhaps before the week is out I'll write a more serious post about Easter. For now, this tickled my funny bone. Enjoy. And think about what churches would say if we had to be honest. "The Episcopal Church welcomes you!" Really?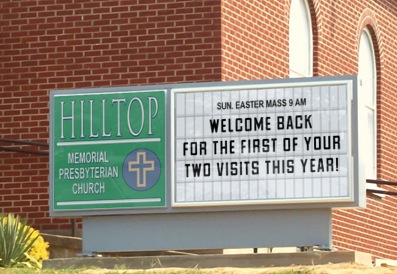 From HappyPlace. Go check out the whole set. Tip of the Easter bonnet to Nicole Seiferth, who alerted me to this signtastic gem.