The cost of church buildings
ASBO Jesus once again manages to encapsulate an entire conversation into one cartoon.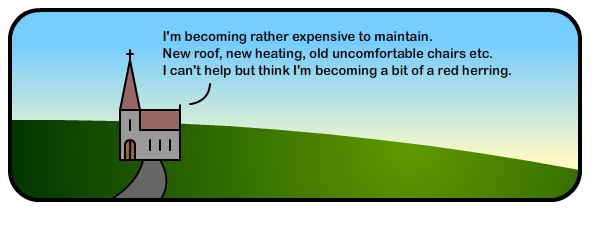 Church buildings aren't inherently bad, but they certainly aren't inherently good either. Too easily, they distract us from the real point of church (as many of us learned as children). With help from George Herbert, I've written about church buildings here on 7WD. More specifically, I've had things to say about restrooms.
Call me crazy. I think the Episcopal Church might be better off if we more often had to do our thing outside the red doors and stained glass we love so much.