BREAKING NEWS: Archnemesis Designation Given Up – for Lent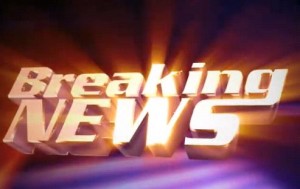 As many 7WD readers will know, Fr. Tim Schenck has been my archnemesis for several years now. It started small, but our archrivalry really blossomed during the Great Jelly Bean Wars of Oh-Ten (see here, here, here, here, and here). Well, despite our mutual archnemesistastic relationship, Tim and I found ourselves working together on Lent Madness. Being an archnemesis with your partner in a global venture is tricky. So we've decided to give up our designation as archnemesis for the duration of Lent. See below for our announcement, which Tim is also releasing on his blog.
Dateline: Somewhere between Hingham, MA and Cincinnati, OH.


Be it known to all present, either bodily or online, that as of Ash Wednesday in the two thousand and twelfth year of our Lord, certain persons, of necessity in the present time, are hereby setting aside a designation of Archnemesis, and laying aside the enmity that has existed from the beginning, until the end of the Lenten Fast. Whereas, to cooperate on Lent Madness for the edification of all Christendom, Father Schenck and Father Gunn shall thereby set aside their feud until the New Fire is lit at the Great Vigil of Easter. After that, anything is possible.
Now I just need to make sure this isn't a ruse so Tim can gain some sort of advantage.