Caption contest
A couple of days ago, I found my way to the Facebook page for St. Matthew's Church in Auckland, New Zealand. Until now, I didn't know much about the church, but it looks like a vibrant and engaging place. Lots of tradition, but lots of playfulness too. Just the way I like my Christianity.
Anyway, this photo seems to cry out for a caption. At first, I thought about emailing it to the Mad Priest for one of his often-hilarious caption contests. And then I decided to inaugurate a caption contest feature here on 7WD.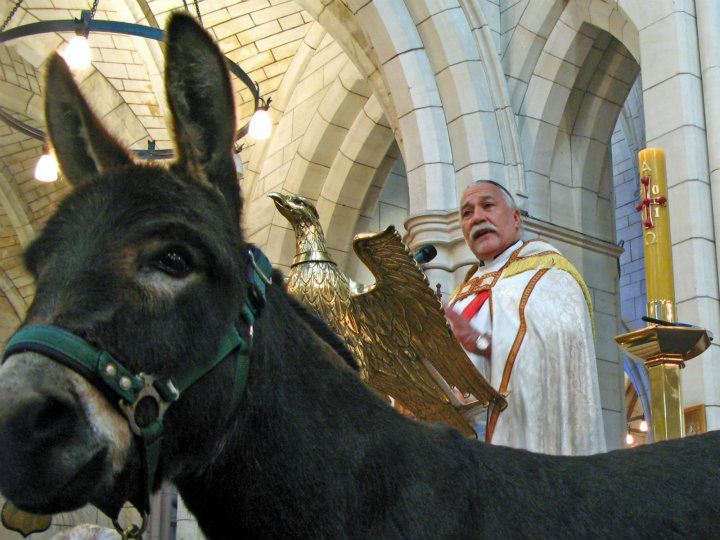 Honestly, this has nothing to do with the puzzling goings-on in the Episcopal Church these days around leadership, budgeting, and mission. I'm too baffled to say something useful or even to have fun with it yet. (If you wonder what I'm talking about, read this, this, this, this, this, and this.)
So be nice or at least gently funny in your captions. And the donkey could be a lay donkey or an ordained donkey, so let's have no lay vs. clergy comments, please. In fact, best to leave out mention of current controversies — this is a time to laugh, not mock (said by someone who occasionally forgets to do the one rather than the other).
Oh, and check out St. Mathew's. Might just need to head over to New Zealand to check it out. And I'm totally going there on the Sunday when donkeys, sheep, and goats are in church.