Fashion for JANE the Baptist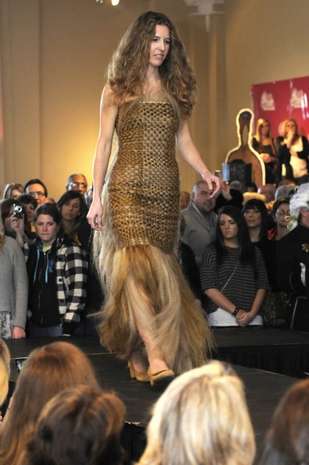 John the Baptist got a quick mention in today's Gospel reading. Later this afternoon, I spied a related item on cincinnati.com. It seems that there's a local exhibition: The Art of Hair. The opening reception apparently featured some wild designs, including this dress made entirely of hair. Check out the whole roundup of photos.
Good to know that if there's ever a need for a dress-wearing, hair-shirt-liking prophet, the problem has already been solved. John/Jane the Baptist's diet is almost mainstream. One begins to wonder if he (or she) would have to kick it up a notch to get noticed these days.