Remembering Haiti
Tomorrow is the two-year anniversary of the devastating earthquake in Haiti. In today's 24-hour news cycle driven world, two years ago is practically medieval. While most of us sail along merrily, as if nothing ever happened, Haiti continues to be a humanitarian disaster.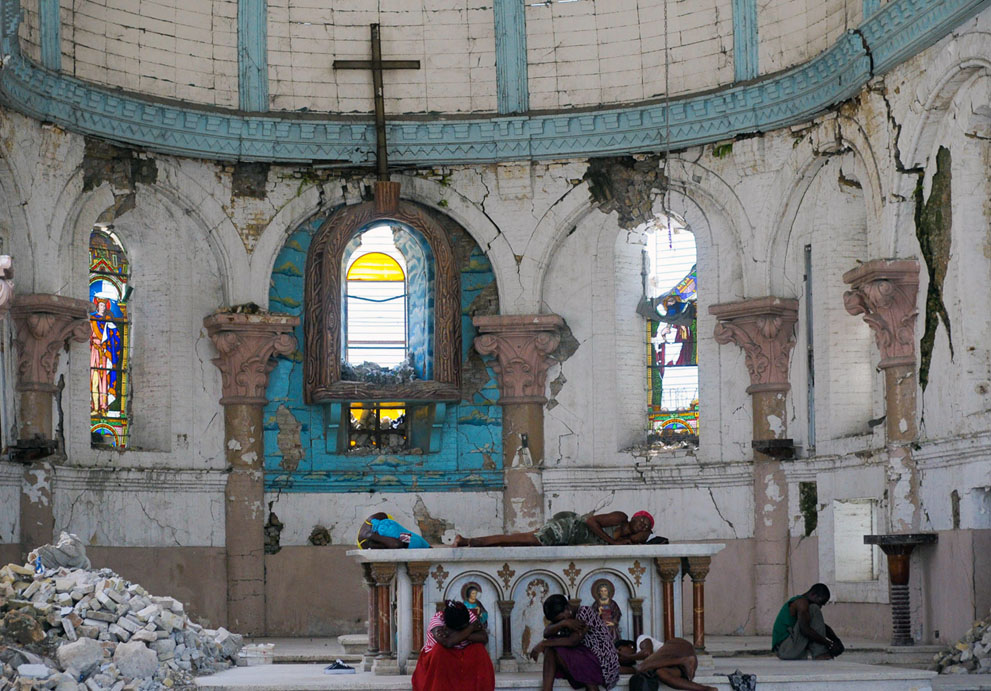 People displaced by the January 2010 earthquake sleep inside St. Ann's church in Port-au-Prince, on September 16, 2011. Haiti's government is focusing on redeveloping the countryside to relieve strain on its over crowded capital. Officials are hopeful that the lure of new jobs and housing will help to evenly distribute the country's population. (Reuters/Swoan Parker)
This photo comes from In Focus, which has a stunning set of photos. There's another at Big Picture.
I've written several posts about Haiti on 7WD, most notably this one about the developed world's complicity in the problems of Haiti. We have continued to fail spectacularly.
Want to do something? Help rebuild the church in Haiti.