Fix the church's red ink with…ink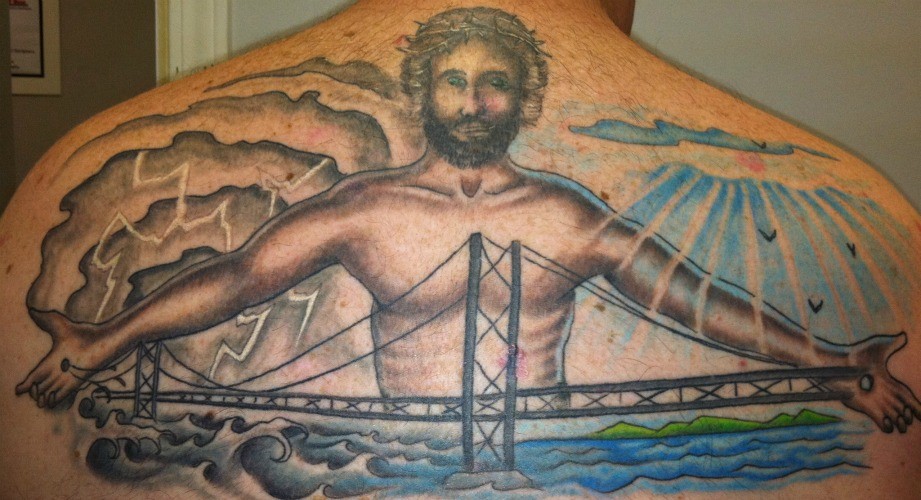 Mainline church attendance is declining in the US, not just in the Episcopal Church. People are trying all sorts of things (that is, the people who aren't sticking their heads in the sand). The Christian Post brings the story of what is to me a surprising strategy:
The Bridge, a non-denominational church in Flint Township, Michigan, recently opened a tattoo parlor within its building. Church members say "Serenity Tattoo" is showing people living alternative lifestyles an avenue toward the gospel. It's just one of many unusual ministry efforts that the congregation believes is helping to increase the church's attendance. It's their way of evangelizing.
I'd actually like to know how this works. If they say, "Hi, alternative lifestyle person, let us tell you about Jesus!" then it won't work. That approach isn't generous, but seems callously to use a gimmick to get "new members" in a scheme motivated by fear of decline. But if it's a sincere engagement based on a love of God and of the world, coupled with meeting a community need, then I'm intrigued.
Back in the day, lots of churches had bowling alleys and coffee houses. So why not tattoo a few people? (Of course, Leviticus doesn't forbid bowling like it does tattoos, but we ignore plenty of that stuff anyway.) Certainly there's no room for complacency as our church watches the world sail by, increasingly relegated to irrelevance. Is ink the answer to the red ink of decline?
If we are confident enough about what we believe and what is truly important to us, then we suddenly have all sorts of flexibility to engage the world in creative ways, while also meeting the needs of the world.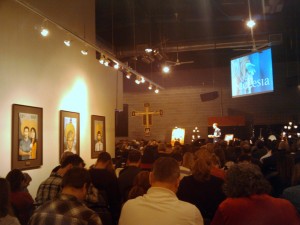 One thriving church I've visited went into its community and asked what their local neighborhood needed. They identified three needs: social gathering space, art exhibit space for a growing group of artists, and a recording studio for youth interested in music/recording. So when they designed their building — in a repurposed warehouse — they made the space where coffee hour would be suitable as a coffee shop during the week. They made flexible space suitable for art shows. And they jazzed up their sound booth a bit so it could double as a recording studio when services aren't in progress. I don't know how they're doing now, but when I visited about five years ago, they were getting 300-400 each Sunday, after having started from scratch not long before.
See how that works? You begin with confidence, being willing to engage a community. Toss in some creativity and a willingness to bend on non-essentials, and all sorts of things can happen. What might the Episcopal Church look like if we could do that. Does your community need a tattoo parlor? Maybe not, but what are the needs?
Opening a tattoo parlor to get new members won't do the trick. Inviting community groups in to use your space probably won't pay the bills, even if you manage to charge a little rent. Goofy gimmicks to get people in your doors will see those same people headed right back out, with a negative impression of your church.
But here's the thing. Our towns and cities are full of spiritually hungry people. I guarantee that when they encounter a community that is eager to embrace the needs of the world and generous in doing so, you'll be an attractive congregation.
Soon you might have loads of disciples — ready to join you in doing God's work in the world. And about that time, you'll realize you're no longer concerned about red ink. Decline will be a thing of the past.