An Advent miscellany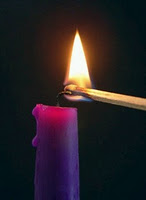 Happy new year and holy Advent to all! My resolution for liturgical new year is to devote some more time to 7WD, so I've lined up an Advent feast. But first, I have a few appetizers. In no particular order:
This Advent, I've decided to post a series of rants thoughtful posts on liturgy, mostly looking at various bits of our eucharistic rite.