Drown your sorrows in a Frappuccino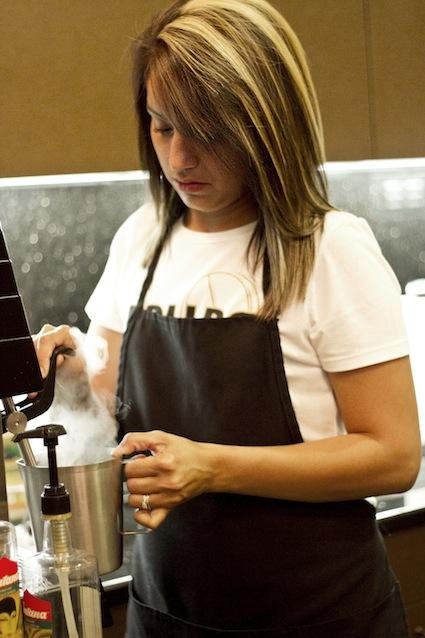 This is one of those things that I read and then immediately think, "This needs to be on 7WD." Just when you think Starbucks has reached market saturation, they astound you with new locations. Here is a doozy, as reported by the Courier-Gazette of McKinney, TX.
The Turrentine-Jackson Morrow Funeral Home opened a Starbucks franchise in their building back in February as part of a recent expansion and the owners said it provides a perfect and familiar corner of comfort for grieving family and friends.

"When families come to a funeral home to make arrangements and tend to those details that they have to attend to, there is no reason they can't take a break to have something nice to eat or drink and we wanted to incorporate something familiar and comforting," Turrentine-Jackson Morrow Funeral Home owner Diana Morrow said. "So they can sit back and enjoy a nice cup of coffee and relax."
I could easily rant about how grief is commercialized and commodified. Or I could write about how much better the funeral industry adapts to cultural needs than the church. It could go either way for me — or maybe both ways simultaneously. What do you think, dear reader? Do you want a skinny tall half-caf latte on your way to Uncle Fred's wake?
Either way, you have to give credit where credit is due. The black aprons (as opposed to the usual green) are a classy touch.
Wave of the espresso wand to Starbucks Gossip.