On the goodness of hymnals
In many ways, I am a progressive. But when it comes to the liturgy of the church, I am a bit old school. I like hymnals. You know, actual books. Until now, I didn't realize there is empirical evidence to support my preference. Dave Walker has the scoop.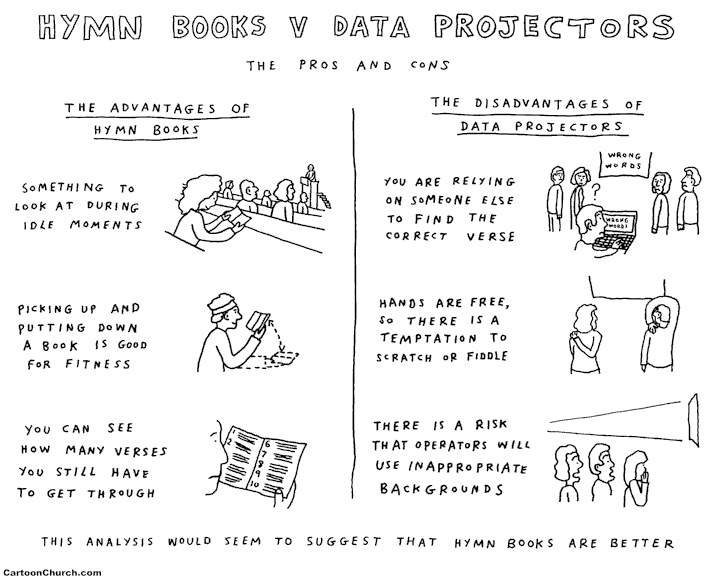 Click the image to enlarge. By the way, this cartoon first appeared in the Church Times.