The beauty of lint…and other strange things?
Long-time readers of 7WD will know that I have an interest in popular culture mashups of the Last Supper. Now before you get all highbrow or holier-than-thou on me, let's remember that the Last Supper probably looked nothing like your mental image. That image is, in fact, a pop culture mashup from the 15th century. So if you don't like these, eh, move right along.
In the past, I have posted Last Supper art from BSG, Lost, and the scientific world. Well, just in time for Holy Week, here's something a bit lighter for you. We begin with the Last Supper in lint (wave of dryer sheet to The Lead; believe it or not, you can see the whole thing here.)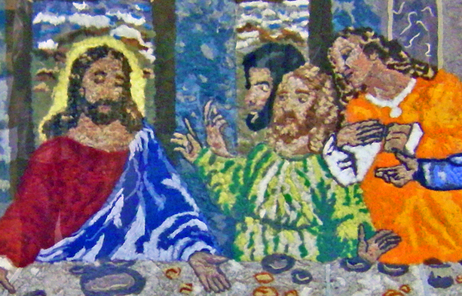 There are more. Plenty.
Glocal Christianity brings us the Last Supper of the Furries. (Click to enlarge.)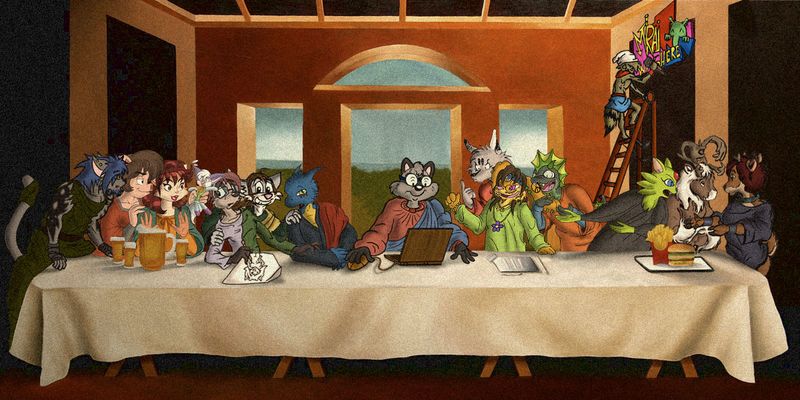 BoingBoing rolls in with the Last Supper of Mexican Wrestlers…on Skateboards. (Click to enlarge.)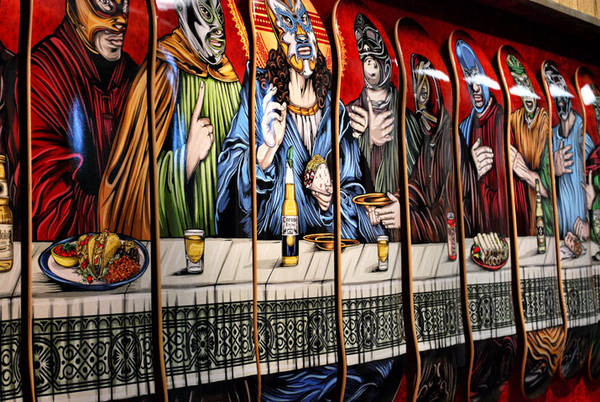 This dancing version (bet Leonardo wishes he could have done that!) comes from Likecool.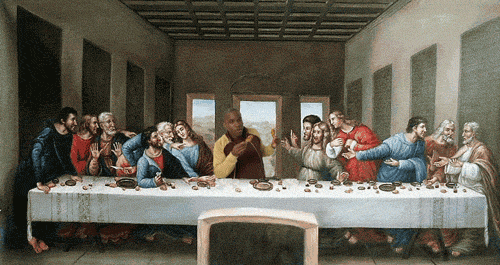 Glocal Christianity asks us to stretch our imagination of what can be transubstantiated. It's the Last Supper at McDonalds. (Click to enlarge.)


The Sacred Sandwich really pushes the envelope. Perhaps this vegetarian version is the perfect antidote to what has gone before.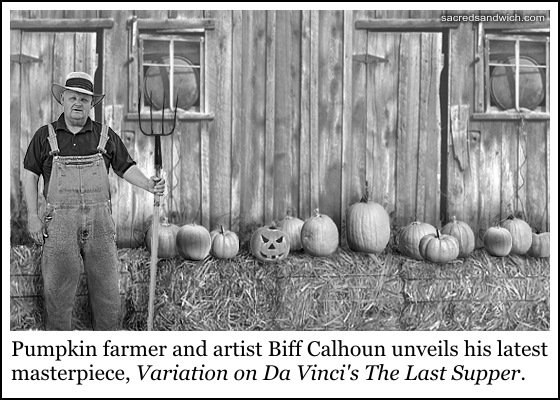 Here's a whole giant bunch of them. Enjoy. Or not. Just don't get cranky because it doesn't look like DaVinci. As for me, I'd rather picture it this way.