Advice for the HoB: Don't try this!
The bishops of the Episcopal Church are meeting this weekend — no doubt doing all manner of important bishopy things. Dave Walker has an artist's rendering of what they're probably up to, in case you are curious.
A major topic of this spring's meeting is younger folks in the church. My hope is that the bishops will pay attention to good advice, and NOT try this strategy: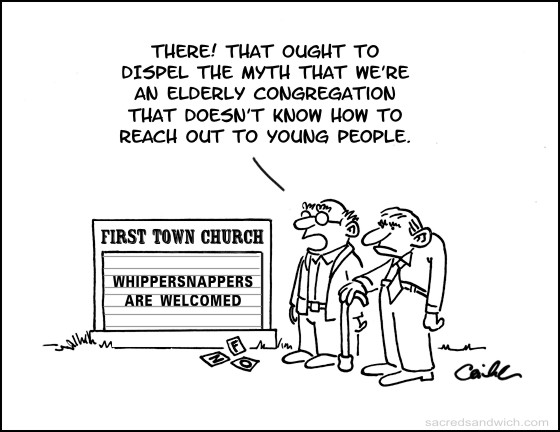 Tip of the mitre to The Sacred Sandwich.