Of the General Ordination Exam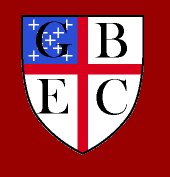 This week, all across the country, people who hope to be ordained in the Episcopal Church are taking the General Ordination Exam. It's a week of writing essays on areas of knowledge thought to be important to the life and work of priests. If you look at the Facebook pages of clergy this week, you'll see that most clergy (at least most of my priest friends) seem to think the GOE is a pointless hazing ritual, that it has little value.
I disagree. But before I tell you why I think the GOE is good, I'd like to ask one question. Why must so many things in the Episcopal Church have the word "General" in the title? General Ordination Examination. General Convention. General Board of Examining Chaplains. The General Seminary. The General Thanksgiving. The General Confession. I'm surprised we aren't required to buy things from General Electric. I think we should go one of two ways. Let's either go whole hog and name everything with General in the title ("Could you hand me the General Flagon so I can pour some General Wine into the General Chalice? Yes, General") or let's maybe be just a wee bit more creative. As usual, I have digressed. Back to the GOE.
There are three reasons why I think the GOE is still a good, if imperfect, idea. First, it requires potential priests to write lots of material quickly. That's an essential skill for a priest. If you can't write quickly, you certainly are not going to do well in parish ministry. There are sermons, newsletter articles, notes for vestries, leaflets for the church school, newspaper bits, and on and on. Fr. Matthew covers this topic nicely. Sure, the content won't be the same as a GOE, but the skill is similar.
Second, the GOE encourages potential priests to synthesize an enormous amount of material. Almost three years of seminary education are expected, and students have to prepare to show knowledge on the whole of the Bible, not just on a series of particular classes. Again, this is useful in parish ministry. When someone initiates a conversation at coffee hour — or in the market — you can't put them on hold while you consult class notes. No one expects priests to be walking encyclopias, but the level of knowledge required for a GOE is about right for day-to-day parochial work.
Third, the GOE can be stressful. I personally do not think the GOE approaches the level of stress of a real hazing ritual, but I do think it gives a good "crunch" that one can learn from. If the GOE is unbearable, your first Holy Week is not going to go well. The GOE is a cakewalk compared to preparing for an annual meeting as rector. Learning to get through GOE week (self care, relying on the good will of friends) is outstanding preparation for plenty of stressful times to come.
Now, I do think the GOE could be better. I'd like to see a return to "coffee hour questions" — brief answers to questions or situations that one might encounter in parish ministry. The timing of the exam might be improved. Is the first week in January really the best time? There have been some attempts to modernize the test. The whole test is now administered electronically. You get the question from the GBEC website, write your answer in your favorite word processor, and then submit your answer on the same place you collected the question. No need to use a printer at all. In fact, proctors are necessary now only as backups in case the interwebs get clogged.
Still, there's probably room for further improvement. One of the most outrageous (in a good way) priests of the Anglican Communion has some ideas. If you haven't visited his blog before now, you're in for a treat. Have a look at the suggestions of Fr. Oscar Late over at Acknowledge & Bewail. Late might be partisan, but that would certainly be a fun exam to take!
In any case, I encourage you to join me in praying for all those who are taking the GOE this week. If you like, you can pray especially for Sherilyn, my partner, who is encamped in Cambridge as we speak, getting ready for another day of concentrated writing.