New projects for the new year? Be patient!
With the coming of a new year, many people make various resolutions or decide to take on some major new project. These could range from "sort the sock drawer" to "complete a major strategic initiative in my organization". Quite often, these efforts fail at the first bump. Simply put, we lose our patience, our resolve. So push for the long haul! And remember, neither Rome nor New York was built in a day.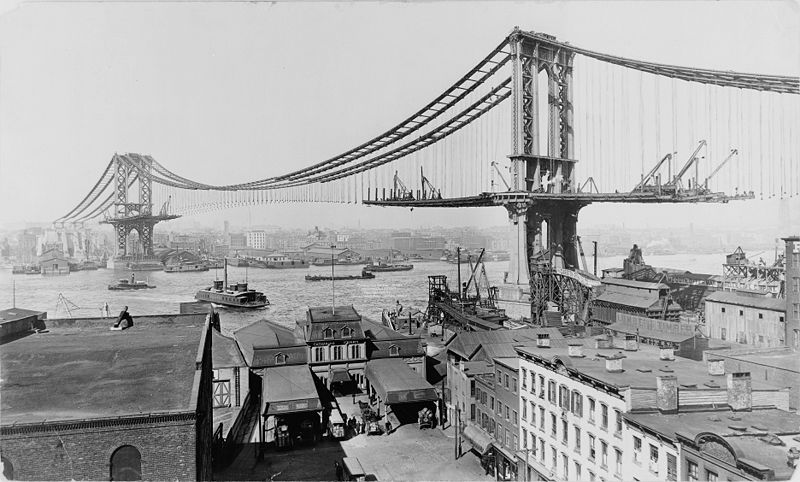 Here we see the Brooklyn Bridge, one of a set of photos of major monuments under construction — a reminder that things have not always been as they are today.