The second coming…of 7WD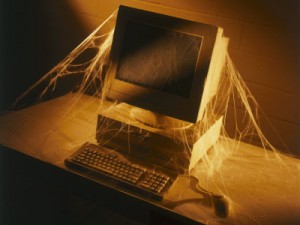 Hello, dear readers. Once again, you will have noticed a long period of neglect and cobwebs here on 7WD. Life has been "very full" as they say. So in order to get some life back here on 7WD, I have decided to commit to posting things here every day of Advent. Mostly you'll get hymns and other poetry. And some updates on the (mostly good) things that have been keeping me from blogging.
Expect the first installment in a bit, as we celebrate the vigil of the First Sunday of Advent. Then you can expect to see, not in this order:
Mockery of Anglican ridiculousness around the world
Rants (and raves?) about the Anglican Covenant
Thoughts on politics and culture as we Americans stare into an abyss of pre-Christmas worship of consumption and orgy of excess
Accumulated funny things and bits of techo-geekery from the blog hopper
And, of course, your requests
I look forward to re-engaging here. Mea culpa for my extended absence.