Seven whole WEEKS?!?!
Well, dear readers, it is that time once again. With this post, I officially apologize for neglecting 7WD for so long. You see, I've had some other things going on. For example, since my last post, I've been to Maine for a family trip; to Maine again for a parish wedding; to Newport, RI as I was chaplain for a Royal School of Church Music camp for young choristers; to Tanzania on a consulting project (using technology to improve primary education); and to Seattle for a clergy leadership conference. Zoinks. I'm tired just writing all that.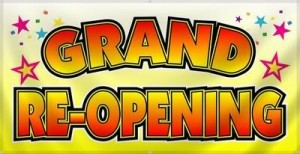 That's the bad news, but you already knew all that since you could see the cobwebs all over the blog. The good news is that my blog hopper is full and I have lots of ideas of things about which to blog. Look for various rants, comments, and humorous bits over the next few days. We are gearing up for a fantastic program year at Christ Church, and I hope to share that with you too.
In the meantime, summon your friends & neighbors. Start staring at this blog. There will be more blogtastic stuff here before you know it.