What is evangelism these days?
I'm tired of people talking about "the E-word". I wish we Episcopalians would practice more evangelism, and I wish we'd get over our squeamishness. All those tired jokes about "E word" suggest that there's no urgency and that it's all a quaint relic of some bygone era. This Sunday's Gospel should clear things up: the harvest is plentiful and the laborers are few. A few days ago, a funny video made the rounds. It's satire, but it might be a verbatim conversation about inviting people to church, for all I know. We've come to a place in which we're unwilling to share the Good News. And then we wonder why our churches are emptying out. Without the harvest, the grain rots and the barn sits empty. OK, so I've abused the metaphor. You get the point anyway, right?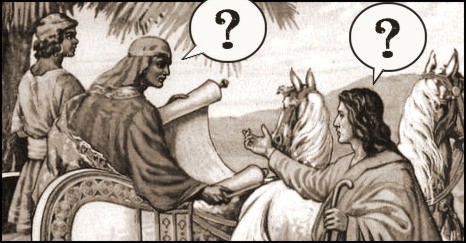 Let's start at the beginning. If church is just a "nice" place to spend time with like-minded do-gooders, we should just close up shop now. Any number of non-profits are already doing that, and they'll do it better than we'll ever manage. In the Episcopal Church, we've been saddled with two generations of preachers who have taught people that "God loves everyone" is the limit of the Good News. There's not been much preaching about the need for redemption or about what salvation might look like. NEWS FLASH! Jesus is more than a teacher. Jesus is more than a Divine Super-Love Super-Guy. Jesus is our savior.
We Episcopalians quote a few bits of the Gospels that we like. Good Shepherd! Lost coins! Healing! Emmaus! The bits about sheep and goats are met with awkward silence, or we progressives imagine that Jesus was talking about Sarah Palin and Dick Cheney when he mentioned goats. All that stuff about leaving everything behind or actually, you know, changing your life is a downer. Far be it from us to imagine that God's grace might be drawing us all into a life of costly discipleship. We've forgotten how to imagine that God's grace might give us unimaginable joy.
I've recently discovered the Sacred Sandwich, a fantastically witty blog. Here's Philippe, The Postmodern Evangelist:
Once there was a man named Philippe. He was a spiritual guide in an emerging community. One day he decided to go on a journey. So, he did. As he was walking along the road, focusing on the journey and not the destination, he found himself alongside the chariot of an African official. The man in the chariot was reading from a parchment scroll. He was reading aloud, so Philippe was able to overhear what the man read.

"He was led like a sheep to the slaughter, and as a lamb before the shearer is silent, so he did not open his mouth.
In his humiliation he was deprived of justice. Who can speak of his descendants? For his life was taken from the earth."

Philippe caught up to the chariot and said, "You read that text beautifully. It made me feel significant and connected to ancient traditions to hear you read it."

"I just wish I could understand it," the man replied.

"Understand it? You don't need to understand it. Just to experience it.
And there it is. We talk about how welcoming and inclusive we are. A few parishes actually manage to pull this off, and when someone shows up, they are received warmly. But does it ever go further? Do we send laborers into the field for the harvest? Here's a whacky question: do we confront people and challenge them to change? Or do we follow the standard Episcopal drill and preach about how great everyone is?
Sure, God loves us all. More than we can imagine. But Jesus asks us — all of us — to take up our cross and follow him. Back in the day, Anglicans used to be really good at this kind of preaching. We developed a whole system of belief and practice rooted in worship, poetry, music, and service, and that system pointed toward a holiness of living. All of this was rooted in a deeply sacramental worldview and in lovely worship. We savored the earthy reality of our Incarnate Lord and the implications for all of us. We taught that conversion takes a lifetime, not an instant. To be sure, we taught that conversion was necessary.
These days, many Episcopalians seem to view conversion as optional. We want to draw everyone in…to what? Our failure to evangelize begins to make sense. How can we share the Good News if the news isn't all that great?
I don't pretend to have all the answers. But I think if we focus on Jesus Christ, our institutions, our inclusion, our evangelism, and all the rest will sort themselves out.
How about coming to church this Sunday and receiving the Eucharist as Christ himself, not as a stale piece of pseudo-bread? How about listening to the Bible readings as if they were from the most amazing story ever written?
Here's an exercise: think of three ways Jesus has changed your life. Now how about sharing those things with three people?