You are where you worship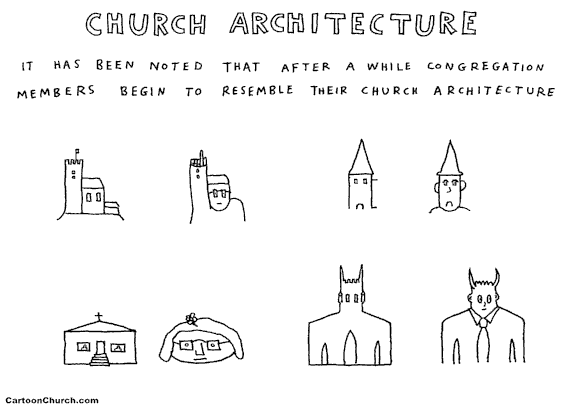 Dave Walker is the awesomest. He was the Cartoonist-in-Residence at the Lambeth Conference in 2008. If there is a vacancy in the papacy soon, I hope the new pope will declare Dave Walker as the Official Cartoonist of Christendom. Mind you, I don't think the Pope would actually have that authority, but it fits well within the reach of papal over-reaching. But, as always, I have digressed. Go visit Dave Walker's fantastic collection of cartoons, which is where I found this one.
Tip of the pencil at Craig David Uffman at A Pilgrim's Journal. By the way, if anyone can draw what parishioners at Christ Church, Lincoln should look like, I'd like to hold up a sketch and compare it to people this weekend.