The Most Reverend Easter Bunny
Sorry, Roman Catholic friends. You can keep the Pope. Really, he's all yours. The Easter bunny is one of ours.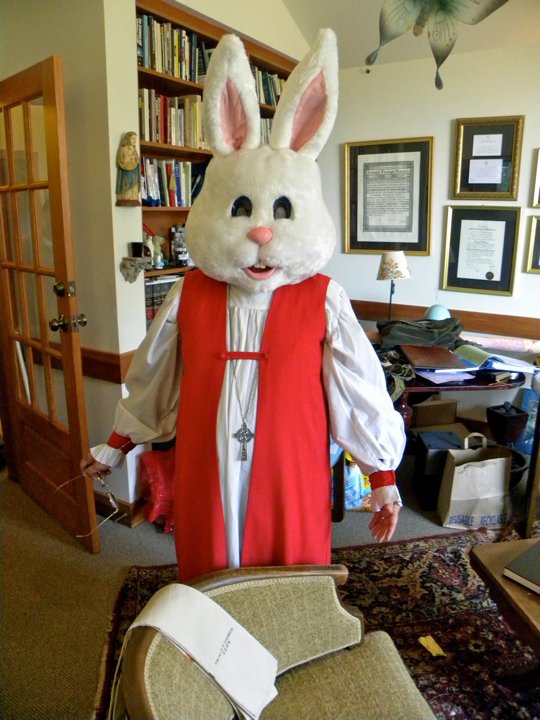 I love this photo — just for the pure fun of it. Part of the joy comes from the willingness of the subject to be photographed looking silly (in a good way!) This is a photo of an actual Anglican bishop, and a primate at that. Bonus points to someone who can identify him.
Hat tip to the photographer will follow when the subject is identified