What Holy Week is NOT all about
The mysteries of Holy Week are many, deep, and wide. Who could fathom them? While I won't claim to have them figured out, I'm pretty sure that it is not about getting a bargain.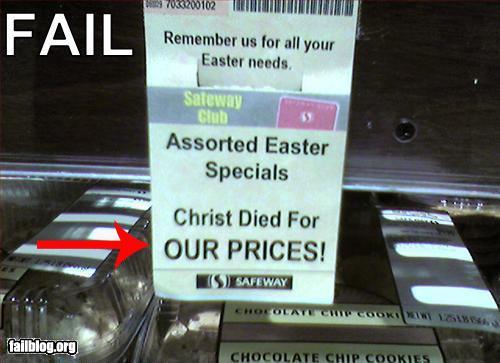 From the FAIL Blog. By the way, I took a more serious look at the meaning of Holy Week in my Palm Sunday sermon, if you are interested in that sort of thing.