George Herbert needs you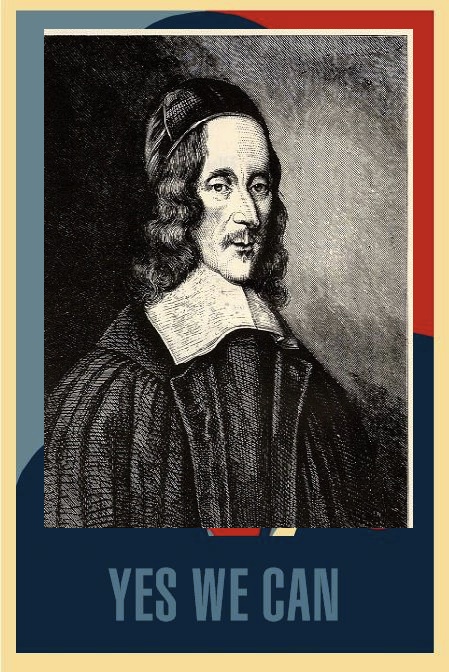 Over at Fr. Tim Schenck's blog, it's down the wire in Lent Madness. We're at the Final Four, and George Herbert has been pitted against T(h)eresa of Avila. George Herbert needs your vote.
Here's why you should vote for George:
He's one of the greatest English-language poets. You love his hymns. Think "Let all the world in every corner sing" or "Come my way, my truth, my life" or "King of glory, king of peace".
Herbert wrote one of the best books ever about the life of a priest. He's inspired generations of clergy to more ably care for their congregations.
He's got other good attributes, as I mentioned in a previous post.
He's cool.
He is the man behind the name of this blog.
Here's why you should not vote for T(h)eresa of Avila.
She can't make up her mind if there should be an "H" in Theresa. Which is it, Teresa or Theresa? This is worse than being shifty-eyed (a sure sign of suspicious behavior). She is shifty-named.
She doesn't even have a last name. "of Avila"? Puh-lease. If I wanted to get away with stuff, I'd call myself Scott of Lincoln, and then no one could find me.
I will grant that if you are a mystic, T(h)eresa is solid. But most of us are regular people, who might benefit from Herbert's more earthly, less high-brow approach.
T(h)eresa was a Discalced Carmelite. That means in many restaurants she wouldn't get any service. Would you vote for Shirtless Sam? I didn't think so.
T(h)eresa practiced self-mortification (the stuff that showed up in the Da Vinci Code). Is that any kind of healthy practice to raise up as exemplary?
So, for all these reasons, I urge you to vote for George.