Hymn for Lent (Day 30): Pray that Jerusalem may have
Today is the feast of Cyril of Jerusalem. Psalm 122 is appointed for this day, so I found this gem of a hymn text which was previously unknown to me. It's also unknown to Youtube, so I give you a lovely Anglican Chant setting of Psalm 122 below. Make sure you click the Cyril link if you don't know about him; it's good to remember him as we approach the Triduum Sacrum.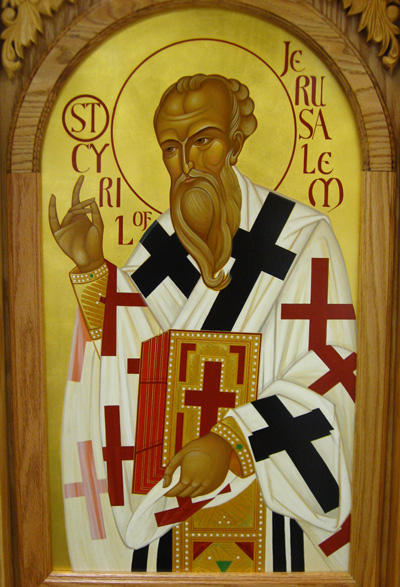 Pray that Jerusalem may have
Peace and felicity:
Let them that love thee and thy peace
Have still prosperity.
Therefore I wish that peace may still
Within thy walls remain,
And ever may thy palaces
Prosperity retain.
Now, for my friends and brethren's sake,
Peace be in thee, I'll say;
And for the house of God our Lord
I'll seek thy good alway.
Words: Scottish Psalter, 1650.
As I indicated, this hymn isn't to be found on Youtube, so here's this alternative. Bliss.