Painting and reality
I love things which shift our perspective. Metafilter has brought my attention to a strangely wonderful example of this. We think of painters trying to make people look real. But what about people being made to look like paintings? Check out Alexa Meade's work at My Modern Met.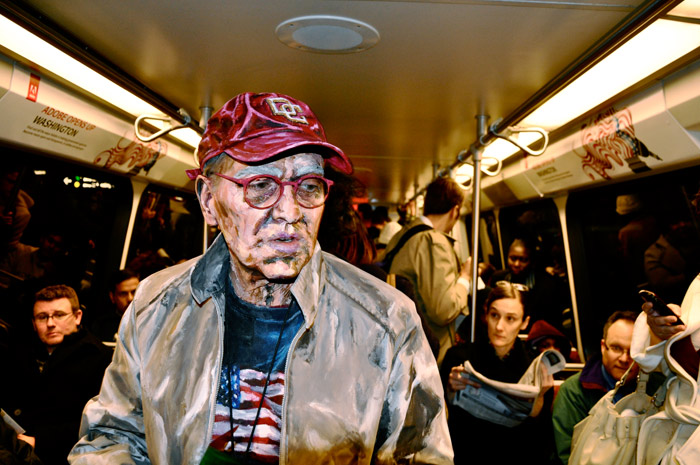 Really, make sure you go view the whole gallery of examples. I'd like to see one of these paintings/people in, um, real life. In photos, the effect is eerie. Wonder how it looks up close?