Hymn for Lent (Day 13): Guide me, O thou great Redeemer
How could I not choose a text with a matching Welsh tune on St. David's feast day? Here's a fine text which usually goes with Cwm Rhondda, one of many great Welsh tunes. By the way, I used the text with "Redeemer" because I'm not keen on pronouncing the tetragrammaton.Check out the video links at the bottom of this post.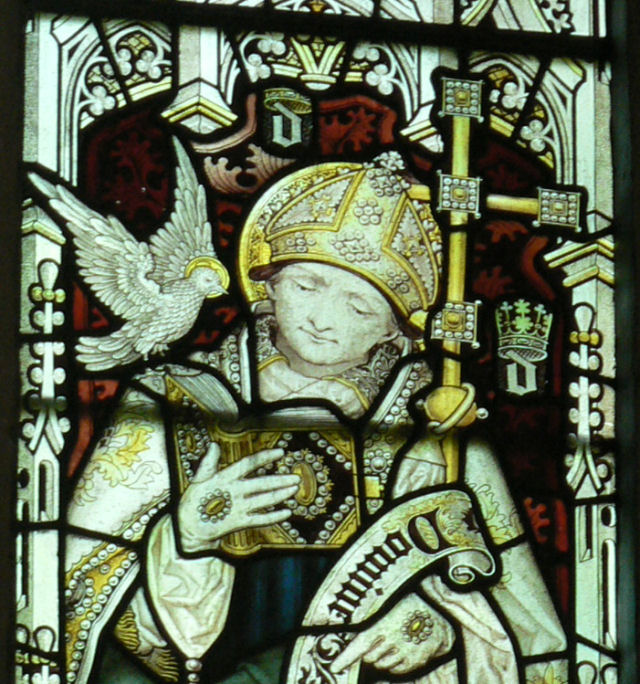 Guide me, O thou great Redeemer,
pilgrim though this barren land;
I am weak, but thou art mighty;
hold me with thy powerful hand;
Bread of heaven,
feed me now and evermore.
Open now the crystal fountain,
whence the healing stream doth flow;
let the fiery cloudy pillar
lead me all my journey through;
strong Deliverer,
be thou still my Strength and Shield.
When I tread the verge of Jordan,
bid my anxious fears subside;
bear me through the swelling current,
land me safe on Canaan's side;
songs of praises,
I will ever give to thee.
Words: William Williams, 1745.
Here's a congregation singing their hearts and lungs out in Welsh. Would that congregations in the US could muster even a tenth of this zeal. For something completely different, here's Sweet Honey in the Rock singing this text to a different tune.
The image shows St. David, from Wikipedia.