Reform vs. Lorna Ashworth
Wow. Dave Walker tickled my funny bone.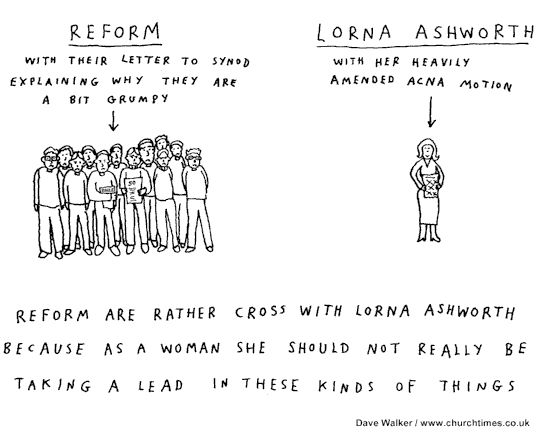 This one is from the Church Times blog. You should also visit Dave Walker's Cartoon Blog regularly. If possible, you should buy everything that Dave Walker draws, makes, or sells. We Anglicans must support our official cartoonist so that he can keep reminding us how funny we are.