Feast of Blessed Charles, King and Martyr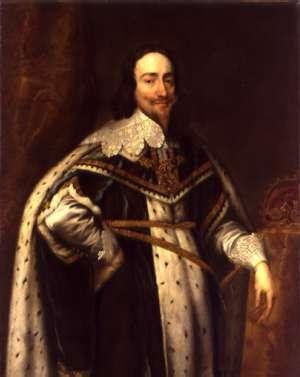 Today many Anglicans remember the one day that didn't make the cut in Holy Women, Holy Men. Our sanctoral kalendar will probably soon include those who renounced their Christian faith and Jews, among others. (Don't get me wrong; I have nothing but positive appreciation of Judaism, which is why it makes no sense to me theologically to posthumously add Jews to our Communion of Saints, which presupposes Christian baptism.) For reasons unknown, the good people on the Standing Commission on Liturgy & Music did not include Charles, who is commemorated today in England and by many Anglicans around the world. In fact, I would guess that of all the blessed ones considered for inclusion in the kalendar, Charles is the only one with an active devotional society — both in the England and in the US.
I won't defend Charles as perfect, because no human is perfect. But he did inspire many through his sacrifice, and that seems sufficient reason to me for us to count him as a martyr (literally, a "witness") of the faith. J. Robert Wright makes the case here. You can watch a corny depiction of Charles's last minutes here. My hope is that General Convention will add Charles to our kalendar. Frankly, any possible objection to Charles is trivial compared with the potential objections of dozens of those proposed for inclusion in the trial Holy Women, Holy Men. Our current standard seems to have shifted to "if someone, anyone, likes N., let's include them." So lots of people find inspiration from Charles. Let's include him.
If anyone is even the slightest bit interested, I would be pleased to rant further about why I voted against Holy Women, Holy Men and why I hope it does not escape its trial phase.