Liturgy of espresso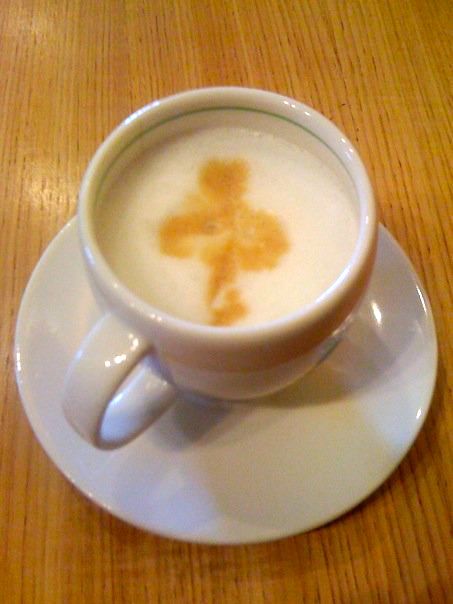 I love liturgy. I love espresso. Now I know how to enjoy both of them at the same time, thanks to Billy Kangas (posted on beliefnet). Here's a sample:
Blessing of The Steam (Meditation on the Holy Spirit)

Turn on steam wand for 5 seconds

Blessed are You, LORD our God, King of the Universe, by whose breath we have become living beings. Your spirit guided your people through the wilderness, and guides and empowers your pilgrim church today.

As this steam breathes through the milk it causes a transformation on the deepest levels. So to the Holy Spirit transforms us into the image of God. Let us praise God for the gift of the Holy Spirit. The Lord Jesus Christ promises us that the Father will give the Holy Spirit to those who ask him.

Holy Spirit renew me and all of your creation.

At this time have the following verses read either while the milk is being steamed or just before if the noise is too much. Also begin extracting the shot of espresso into a cappuccino cup.
The photo, by the way, is a photo of an actual espresso macchiato I was served a few months ago, speaking of combining liturgy and espresso.