Scenes from Anaheim: July 6
Though I arrived last night, today was my chance to get oriented to the spaces where General Convention will be held. I'll have more photos tomorrow, but here are three pictures to give you a sense of what's going on here today: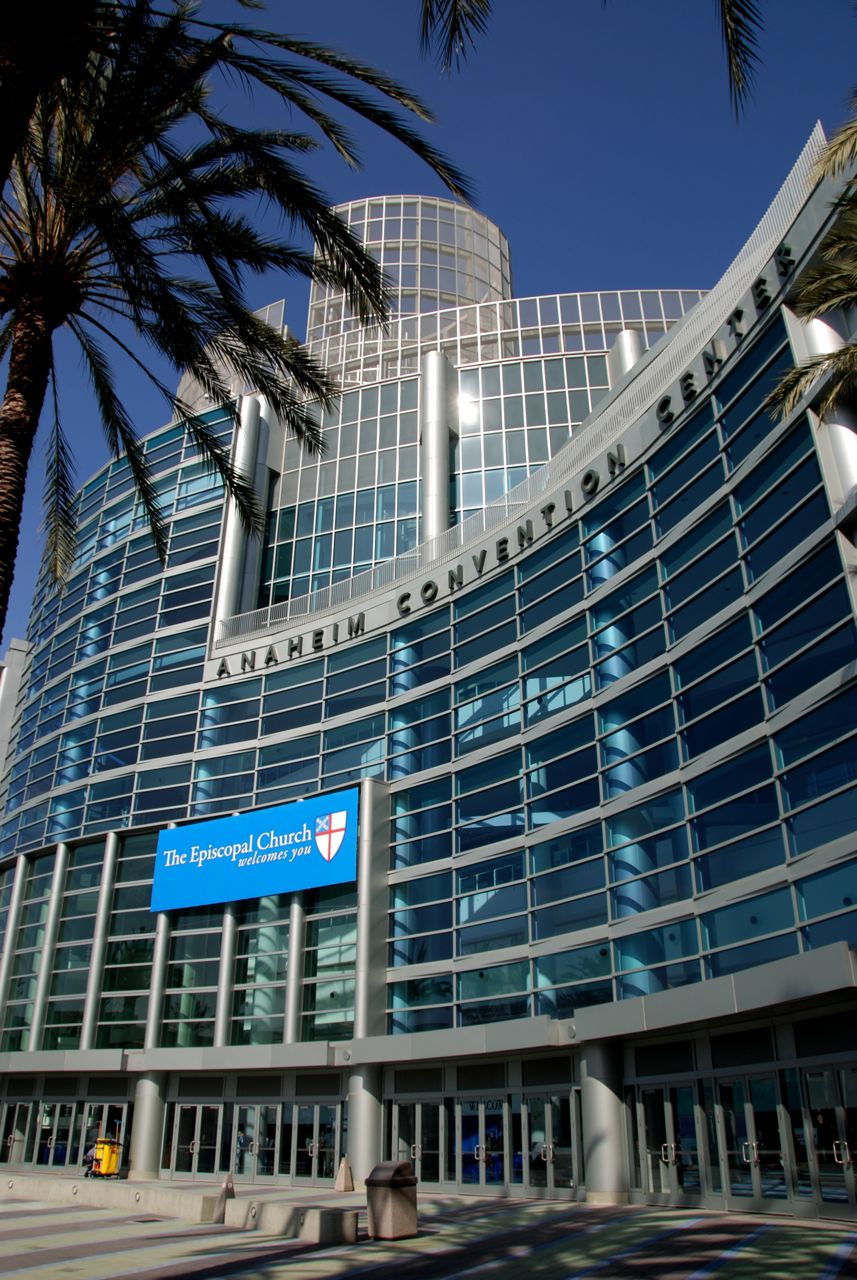 We're meeting in the Anaheim Convention Center, an impressive modern building. Unlike some boxy convention centers, this one has some character. The inside (the other side of the glass wall shown here) is bathed in light. You'll see more of this over the course of Convention, but suffice it to say this seems like a pleasant place to meet.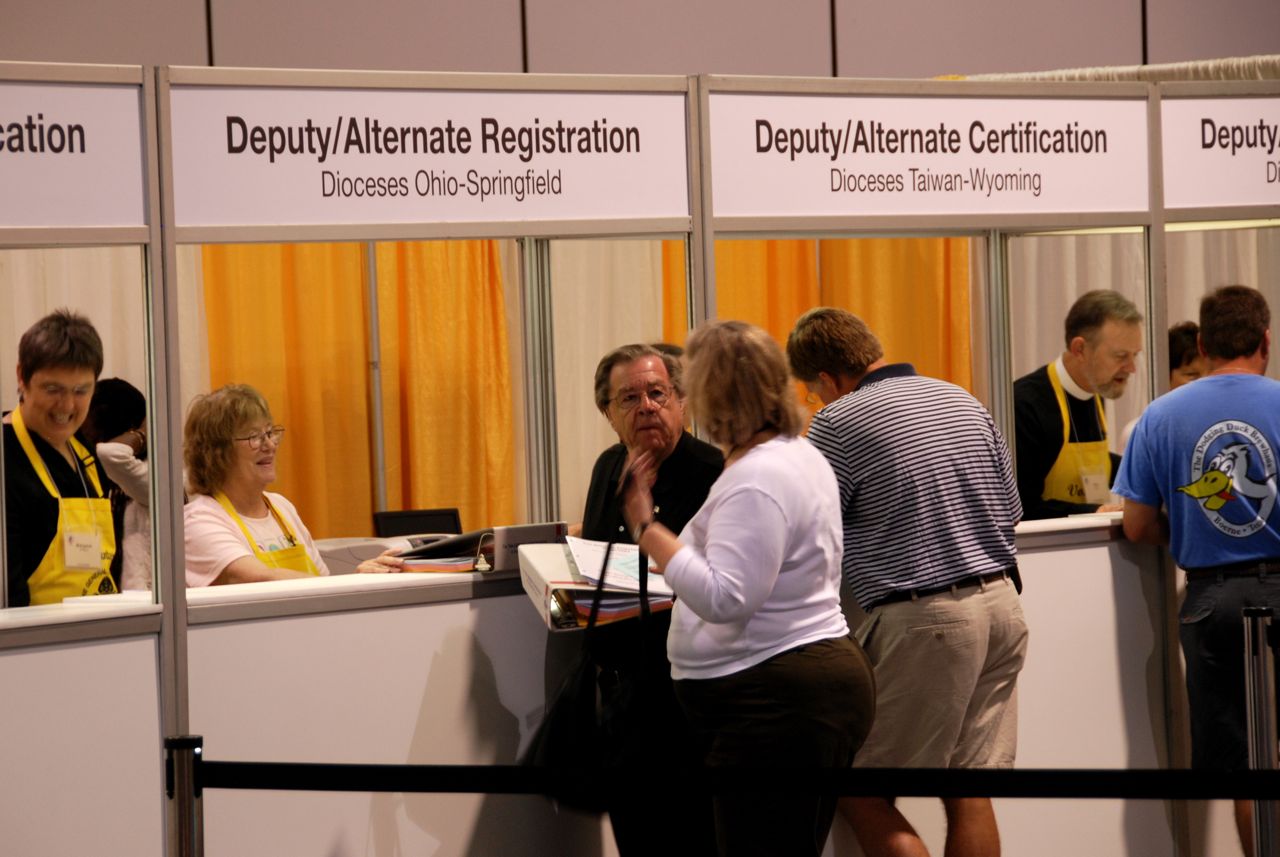 All Deputies have to be certified (insert joke about being "certifiable" here). You can only enter the floor of the House of Deputies with a valid Deputy name tag. Sadly, there are no official GC Deputy badges. That would be cool. All the registration is done by volunteers — and they do lots of other work too! The volunteers here are amazing. Every one has been welcoming, helpful, professional, and knowledgeable. Volunteers are every bit as important here as they are in your parish church back home.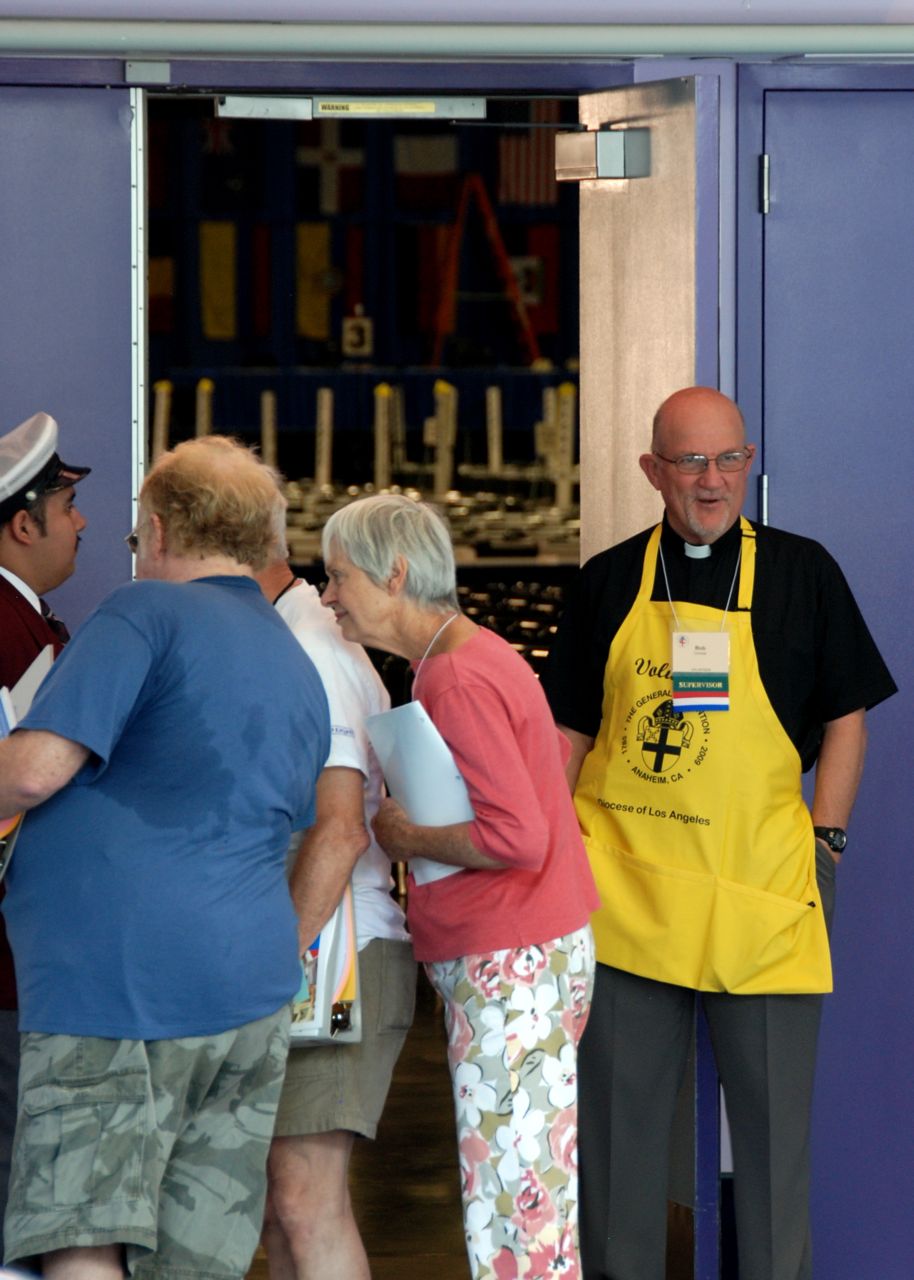 The House of Deputies was not ready for public entry yet. As I was snapping this photo, there was a sound check under way. If you look through the doorway, you can see the markers where all the deputations will sit. Rhode Island is front and center. Good news: great seats to follow the action. Bad news: hard to sneak in and out. The yellow-aproned chap is keeping out curious visitors like me. I cannot explain the man in the nautical cap.