A little something for Trinity Sunday
Here is the much maligned and often misunderstood Athanasian Creed, presented as a Wordle. I think it's rather beautiful, whether as a Wordle or as a creed.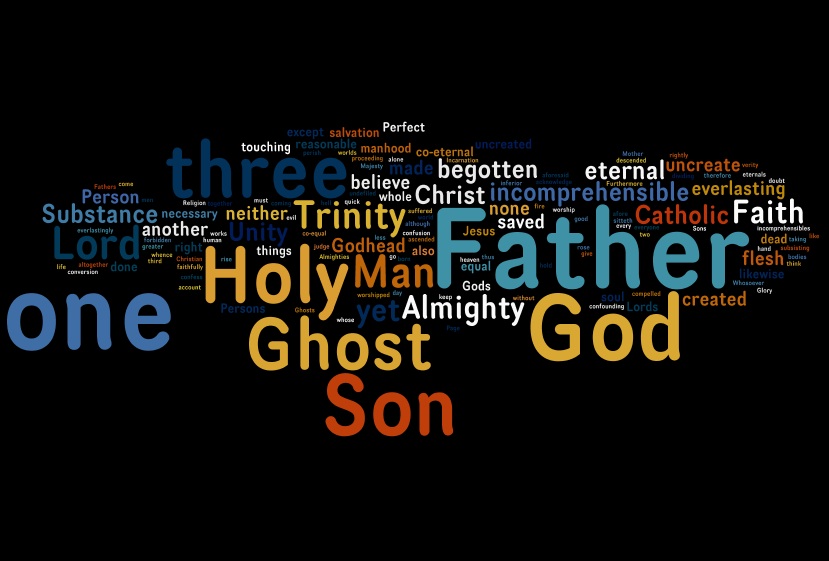 I learned about Wordles from Bishop Alan. If you want more Trinity Sunday goodies from Seven whole days, there are several choices.