Of Christ the King and the Episcopal Church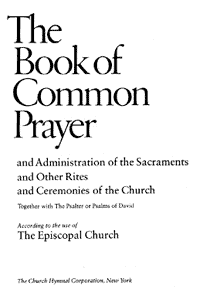 This morning, as I arrived at church, I updated my Facebook status to say this: "Scott wonders how many if his Episcopal Church colleagues will celebrate 'Christ the King' today in error." I was being a little snarky, but I had no idea what volume of reaction this would provoke.
My UK friends were puzzled. They wondered, what's the problem? While the Feast of Christ the King is on recent calendars in the Church of England, it is not a feast day the Episcopal Church keeps. My standard is the Book of Common Prayer. Check it out. This Sunday is "The Last Sunday after Pentecost." The readings are nearly identical with those of Christians who keep the feast of Christ the King. So who cares it we call it Christ the King or not? I think it matters, for a couple of reasons.
We need to know a bit about the history of the feast day. This is not an ancient feast day of the undivided church. It was created by Pope Pius XI in 1925 as an overt response to two threats to the Roman Catholic church: secularism and Protestantism. Now, I don't mind celebrating recent feast days. And I don't mind celebrating days that were invented by our Romish friends. I don't even mind celebrating festivals that are implicit responses to secularism. I can even tolerate a reclaimed feast that began its life as a kind of veiled response to the church of which I am a member.
No, these are not my problems with this feast day. My problem is simple: I have taken an oath to be loyal to the doctrine, discipline, and worship of the Episcopal Church. In particular, this means that I must use and accept the Book of Common Prayer, not just when it's convenient or when I like it. As a Deputy, I would gladly vote to change the title of the end of our church year. But until this happens, the congregations I serve will keep the feast day as it is titled in our common prayers.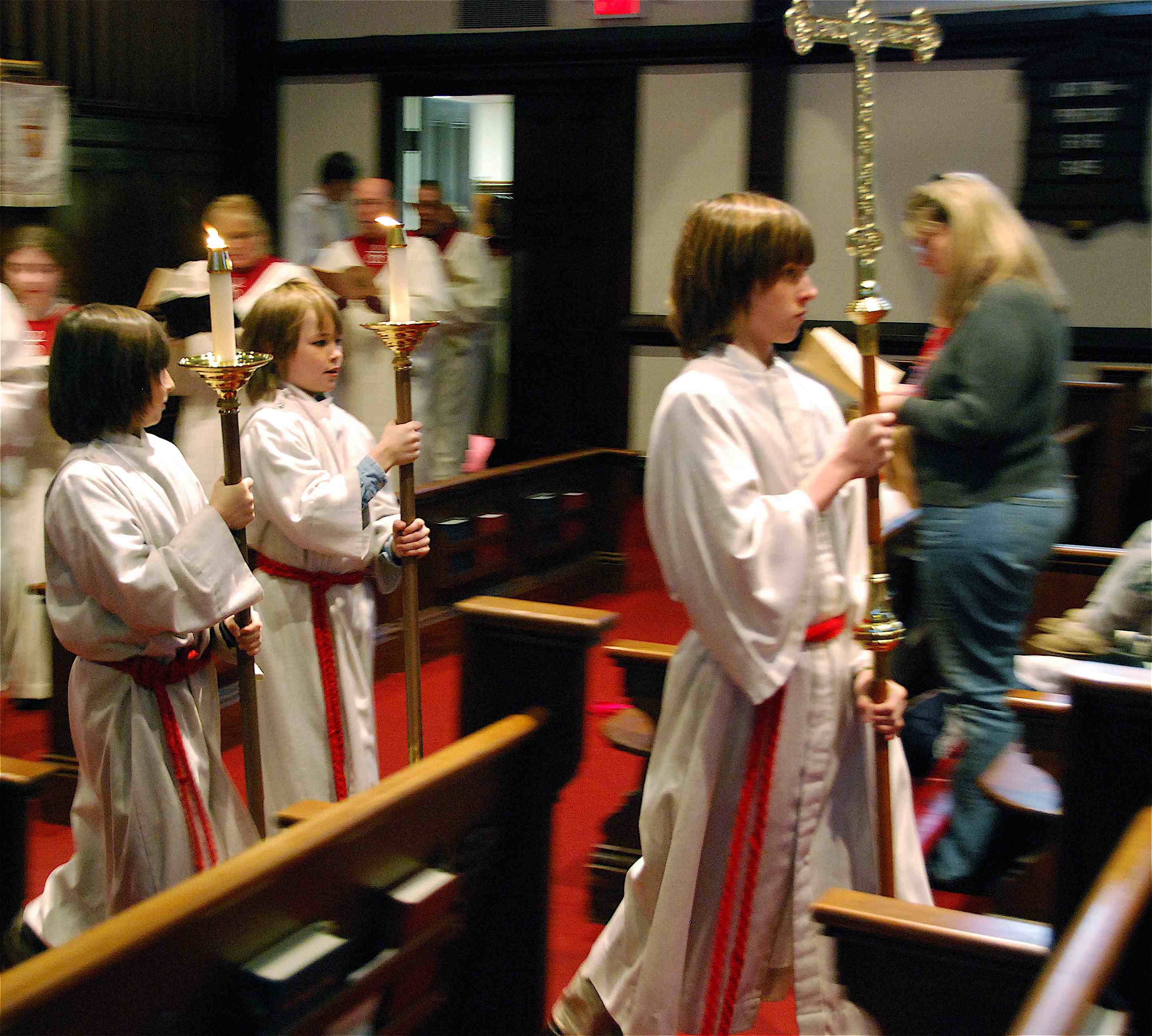 To be sure, we really whooped it up today. Our service began with a Procession. We traipsed all around the nave, with a Station at the Rood. We sang glorious hymns praising Christ's kingship. Our bulletin clipart bore the caption "Christ the King" because that's a title which accords with scripture and tradition. But we kept the day as it is prescribed in the prayer book.
One of the great problems in the Episcopal Church is that every priest imagines that she or he can decide how to do liturgy. Rubrics are ignored. The calendar is rearranged. Prayers are edited. These practices disregard our Catholic identity. It is not up to me to decide these things. On our Sunday morning liturgies, we are scrupulous in observing canons and rubrics. All of them. (Disclosure: I do need to squash the post-Gospel Alleluia bits, but that will happen in Advent, and THEN we will be 100% rubrical.)
It's not that I mind creativity. Our Sunday evening service is wildly creative. But it's not a principal service. The principal service must use the liturgies authorized by General Convention. I understand that local practice is what eventually becomes settled canon. However, I've seen too many clergy who imagine that they have the ability or the authority to rewrite Eucharistic prayers, rubrics, or canons. It's a universal affliction of left and right. It's a very American entitlement-oriented mentality. And it's tearing apart our church.
There's another peculiar issue with this feast day in the parish I serve. As the parish is called Christ Church, the Feast of Title used to be kept on this day. Since this parish was founded in 1834 (about 90 years before the feast of Christ the King existed), it can't possibly be the real feast of title. So now we keep our feast of title on the Feast of the Transfiguration. That lets us whoop it up in the summer, right when we need a good excuse for a liturgical blow-out. And it's a feast day that is in our calendar.
Lastly, I think it's also a problem that many of my colleagues didn't know this feast wasn't in our Calendar (or Kalendar, if you prefer). How could this be? Well, unfortunately, materials that emanate from 815 frequently use the title "Christ the King." How can local clergy get it right when 815 gets it wrong? Indeed. Again, I'll support an effort to change our calendar, but until then, we're following the prayer book. Despite whatever might come from Church Publishing or diocesan offices.
For the record, the phrase "Christ the King" appears only one time in General Convention resolutions from 1976 to the present. Resolution 2006-D022 originally called for an observance on the "Feast of Christ the King." In the House of Bishops, the Bishop of Milwaukee moved an amendment to correct the resolution to read "Last Sunday after Pentecost" and that's what GC passed.
Here endeth the rant.