Debunking mainstream media: the fence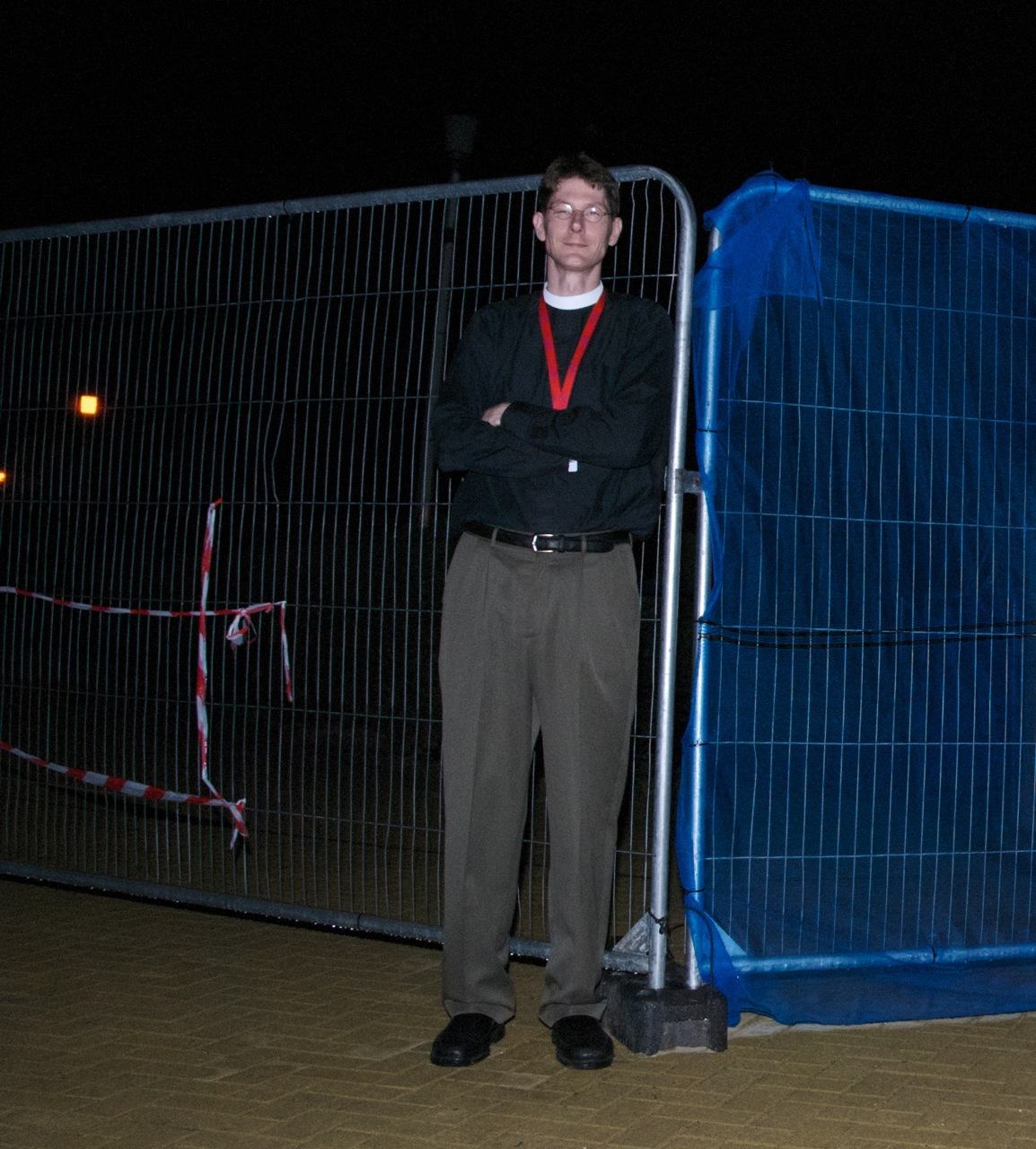 A number of reporters here seem upset. One of their main sources of ire is the security fence around the "Big Top" where the plenary sessions are held. Some press have reported this to be a "10 foot chain link" fence. I guess that sounds more menacing than "security fence." To set the record straight, I crept out under the cover of darkness to get my photo taken next to said fence. No Photoshop was involved. I am not ten feet tall, though I am about 6′ 6″ tall. So there I am, standing next to the "10 foot" fence. As you see, it's not even close to the alleged ten feet.
It's a small thing, but 7WD is here to correct mainstream media when it errs. Those 42 inches of exaggeration are important. Suppose I said that the Anglican Communion has 80 provinces or that the current Pope is Benedict LVIII or that the staff of 7WD consists of 43 people. No one would stand for me just adding 42 to something in order to make a point (even if 42 is the answer to life, the universe, and everything). So let's get the fence measurements right. It's two meters (about). Less menacing, but more accurate.
There are other important news developments to report…
Continuing my new-found zeal of investigative sleuthing, I believe I'll have an update on the "cartoon tent / mystery cage" controversy soon. The latest is that Dave Walker, cagey fellow that he is, has issued a non-denial statement. This almost always means that something lurks behind the facade, and I will have proof of this soon. Check 7WD about every five minutes, if possible, for the next day or so. You will not be disappointed.