BREAKING NEWS: Dave Walker is up to something
When everyone starts to talk about it, remember that you heard it here first. 7WD is your exclusive source for all the news that mainstream media won't report. Yesterday I broke the story of the stage next to Dave Walker's tent. As you may know, he is the Cartoonist in Residence for the Lambeth Conference. Why does he need a stage? At first, I thought the "cartoonist" title might be a cover or a ruse, but I see he has produced his first drawing. So that seems legit.
Anyway, there is that mysterious stage right next to his tent. Given his failure to report its existence, and then his subsequent non-denial, I have assumed that he is part of a vast artistic conspiracy. My suspicions have turned out to be correct. Last night, I camped out near the stage. In the wee hours of the night, I got this image: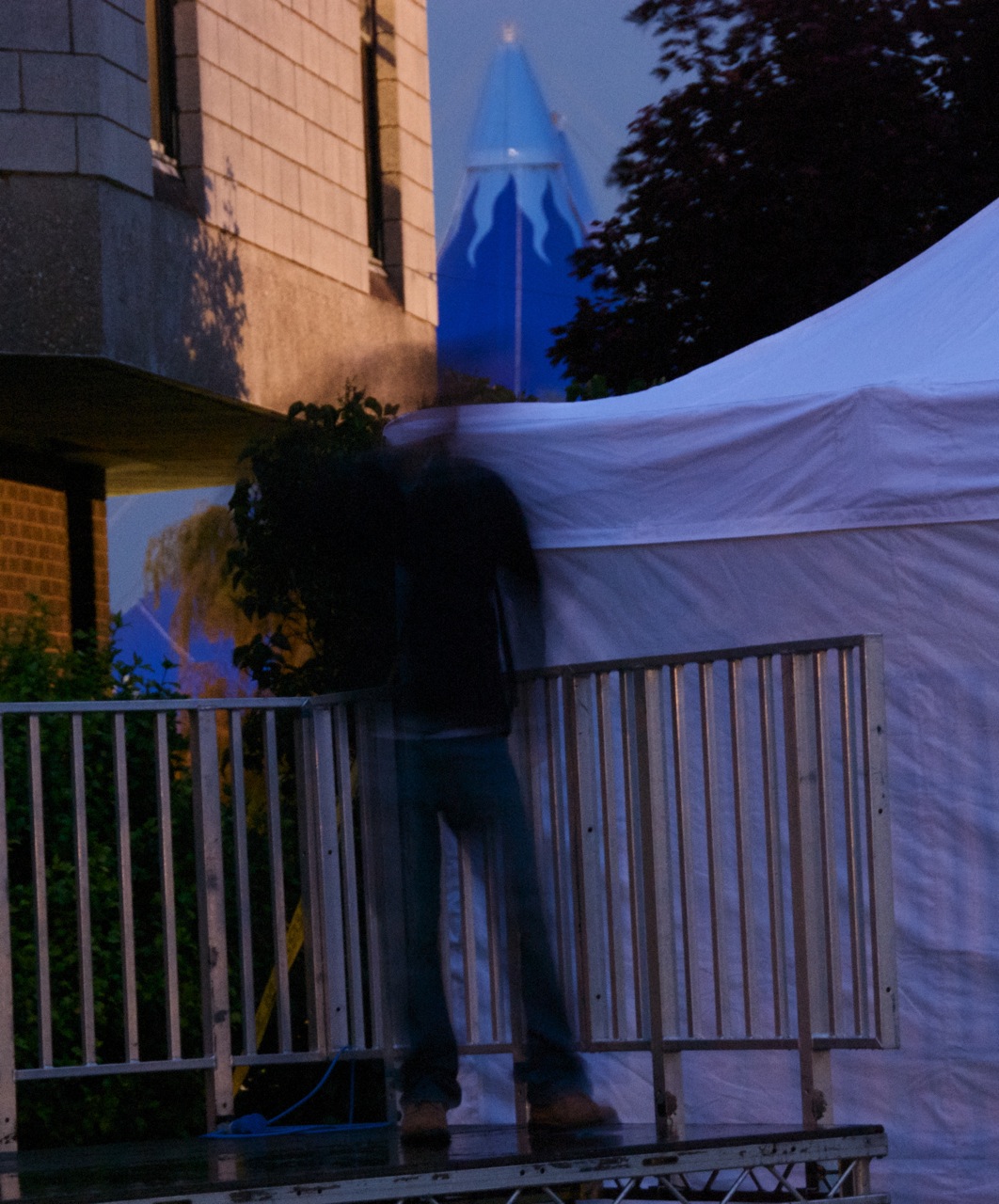 It looks like some blurry figure. Could it be a ghost? After some further processing, you can see what's really happening on the stage.This was not Photoshop. This was the kind of processing they use on television police shows, like on CSI:NY when they have a blurry CCTV image that becomes crystal clear with one mouse click. I downloaded that software and used it. One mouse click later and I could see the shocking truth.
You won't believe your eyes!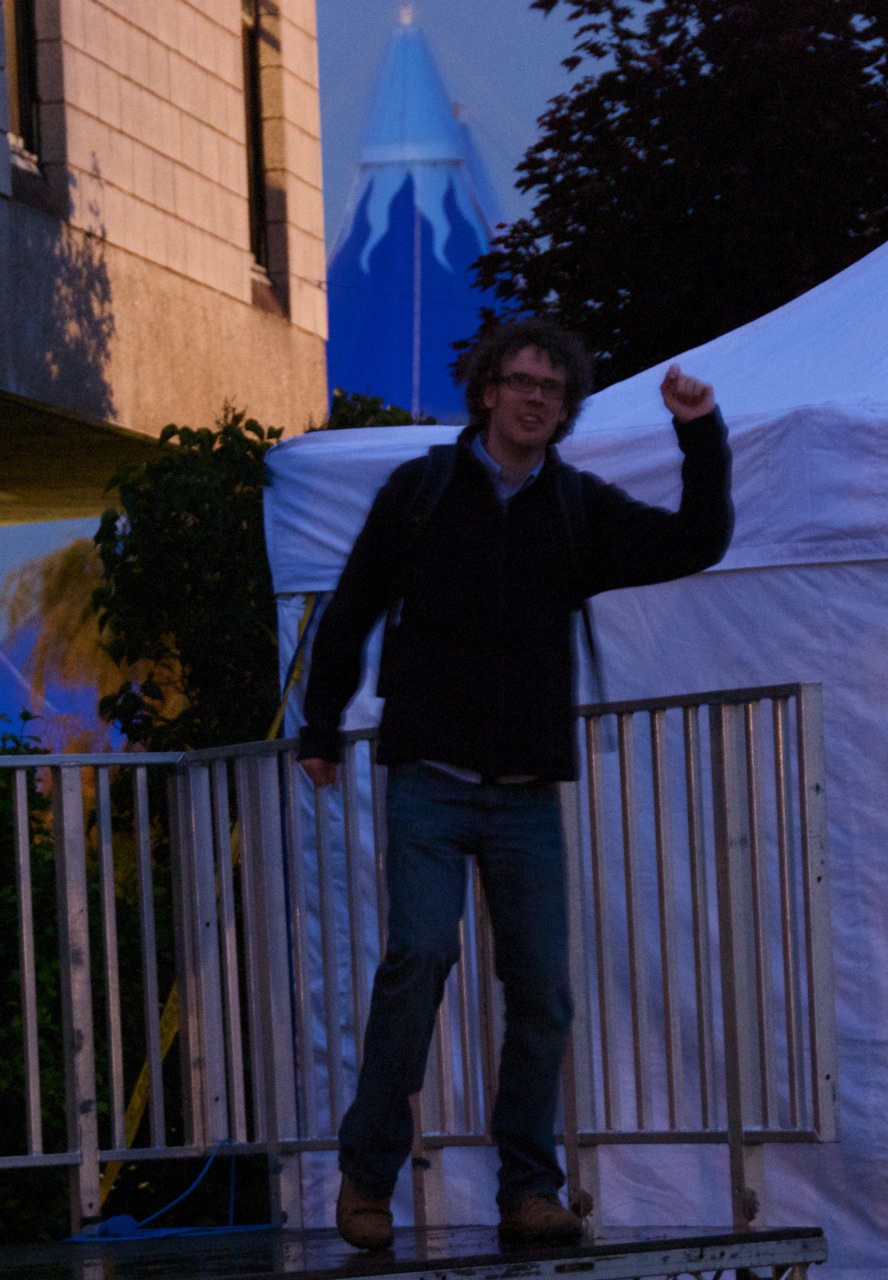 Yes, it's Dave Walker himself. He's clearly rehearsing some kind of dance number. Liturgical dance of a cartoon? Ballet of a Sunday sermon? Only time will tell. But I fully expect Dave's title to be Dancer-and-Cartoonist-in-Residence any time now. If that happens, you can expect the focus of the Lambeth Conference to shift dramatically.
Don't worry, 7WD will continue to follow this story through every twist and turn.