Anglican news roundup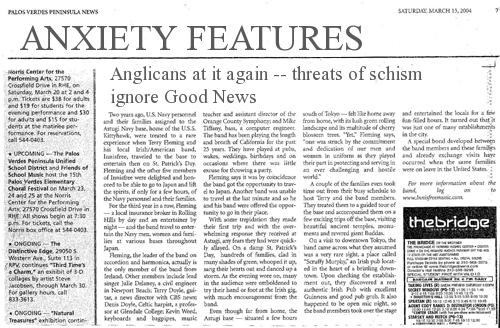 When it comes to parish ministry, in can be important to monitor the angle that mainstream media takes on religious stories. I can tell when some reporter has written another schism-coming-and-ECUSA-is-about-to-be-punished article. People at coffee hour might ask, "What happens if we get 'kicked out'?" I always say (a) that's not going to happen and (b) it wouldn't affect parish ministry and (c) I'd be sad at any additional division in the Church.
In any case, it's worth glancing at a few articles that have appeared prominently on websites today. They're likely to be in newspapers tomorrow. I'm not going to add much additional commentary on these articles or the recent GAFCON statement, other than what I've already said.
The faux newspaper illustration is courtesy of the Add Letters newspaper headline generator.