Banned at GAFCON?!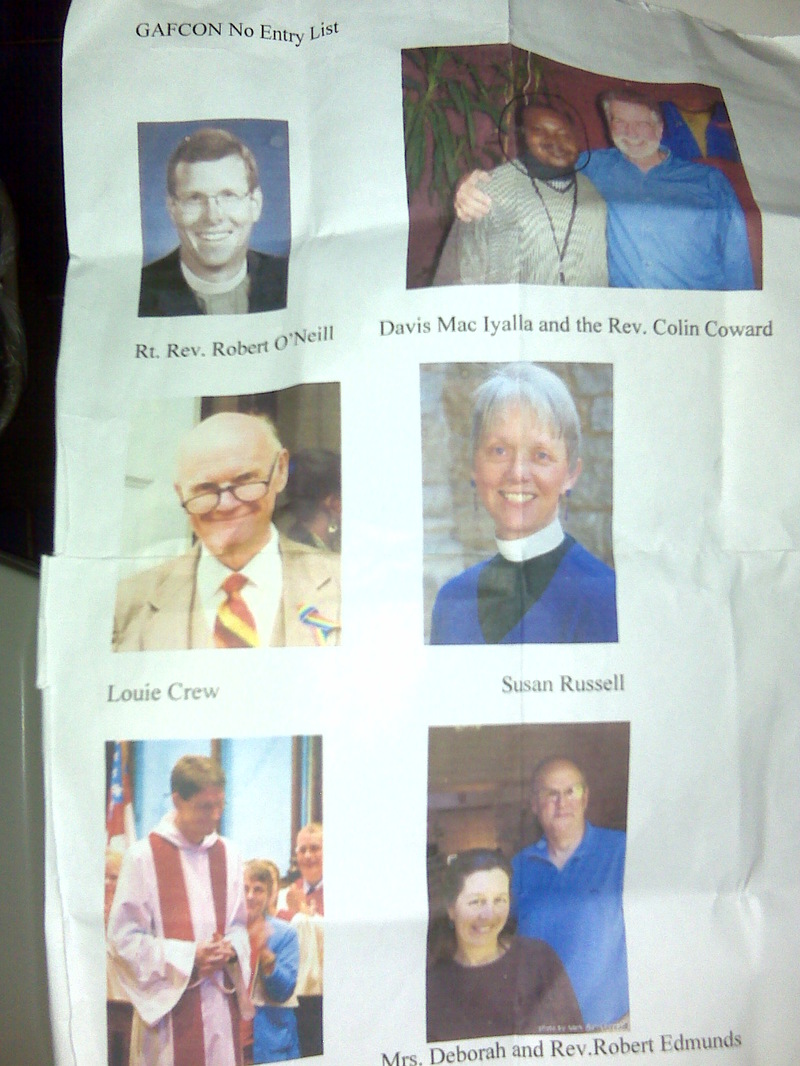 Wow. I just read Ruth Gledhill's blog, only to learn that I have been banned from GAFCON. Apparently, I am such a threat to "orthodox" Anglicans that immediately upon my appearance, people should break into singing "All hail the power of Jesus' name" — should I manage to breach security. I guess one could do worse in a theme song.
I'm baffled. Look at the cast of characters. There I am with Bishop Robert O'Neill, Davis MacIyalla, Colin Coward, Louie Crew, Susan Russell, and Deborah and Robert Edmunds. Of course, I am honored to be listed in this company. I'm tempted to start a campaign to raise money so that we can all get together and have a "Banned in GAFCON" dinner party. So far that's my best plan. I'd be open to other suggestions.
This is my first experience at being banned, so I would welcome any advice that my good readers might have.