The vicar's study, very similar to that of the priest-in-charge
I enjoyed this when it first appeared in the Church Times. Dave Walker has reprised it on the Church Times Blog.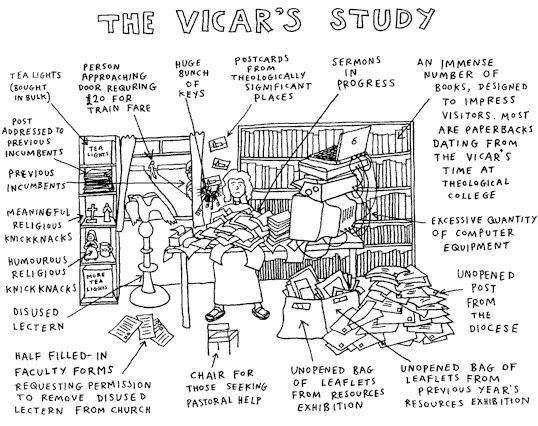 The funny this is that this is pretty much exactly what my office is like, except that I don't have a lectern. Oh, and it's always $20 for bus fare, because we don't have trains, being in gasoline-guzzling America.
Click the picture to see it slightly larger.