An English bishop opines on the American situation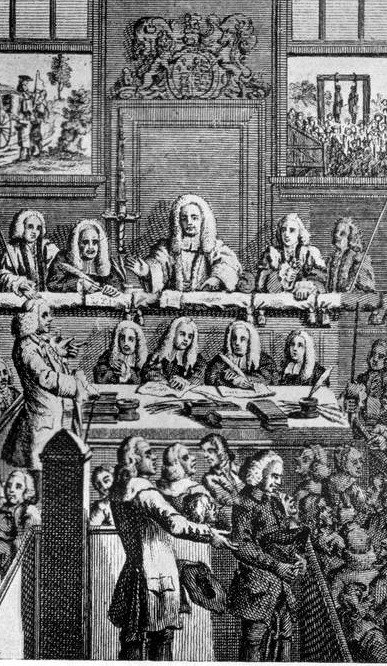 Bishop Alan has a few things to say about the situation here in ECUSA. He also has a great blog, by the way.
Over the pond, from shore to shining shore, various legal eagles are engaging in top gun dogfights about church matters, and it ain't a pretty sight. I suppose a man's gotta do what a man's gotta do, and everyone, of course, is right from their own point of view. "What else were we to do?" I hear everybody saying…

We Brits are good at ignoring sounds of breaking glass from our neighbours, but by Baptism we all belong to each other. If Dustin & Meryl next door lock horns acrimoniously, what kind of idiot do I have to be to stand at the bottom of the garden egging them on or, worse still, join in? But in all humility it strikes me…

I once wrote a thesis about Victorian Brits suing the pants off each other about ritualism, so I do want to say that, historically, there is life after litigation. However, right or wrong, engaging in it incurs spiritual debt…
Go ahead, and read the rest. It all seems about right. Litigation might be necessary, but it's very costly. I'm not talking about attorney's fees.
Here in the Diocese of Rhode Island, we've had not public protracted legal battles. Three parishes have had delegated episcopal oversight since the beginning of Bishop Geralyn Wolf's tenure in the mid-1990s. She visits two of them regularly, as a pastoral presence, without forcing them to accept her sacramental role as a Eucharistic celebrant. One of those parishes has now left the Episcopal Church, in an arrangement that was characterized by charity and generosity. The parish was able to purchase its building from the diocese. This means that the worshiping community could stay in their facility, but the fiduciary responsibility of the Diocese was maintained. The priest renounced his Episcopal Church orders, and so no church trials were required. In the end, people in that parish are still cordial with our bishop and with our diocese. It's a model that, sadly, doesn't seem to be allowed these days. Yet, it seems successful in any possible measure.
Thanks, Bishop Alan for calling it like it is.