Lambeth invitations, in pictures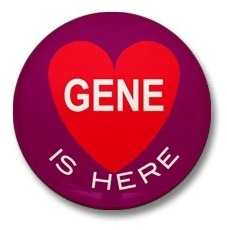 I've said for some time that I believe all duly elected and consecrated Anglican bishops should be invited to Lambeth. Presence doesn't guarantee reconciliation, but absence surely prevents it.
The Lead had the news that there are already buttons available to mark +Gene Robinson's proximity to (but not presence at) the Lambeth Conference. I couldn't find Martyn Minns buttons yet (get with it, Stand Firm crowd!), but I thought this image might be something Bishop Minns could wear.
Of course, we might be tempted to ascribe the exclusion of the Bishop of New Hampshire to lots of reasons. Homophobia? Perhaps, but Archbishop Rowan Williams has also excluded Bishop Martyn Minns and any number of other bishops. I'd expect that Bishop John-David Schofield could be getting an "I don't think so!" letter amending his earlier invitation.
But is there another reason for exclusion? Dave walker thinks so.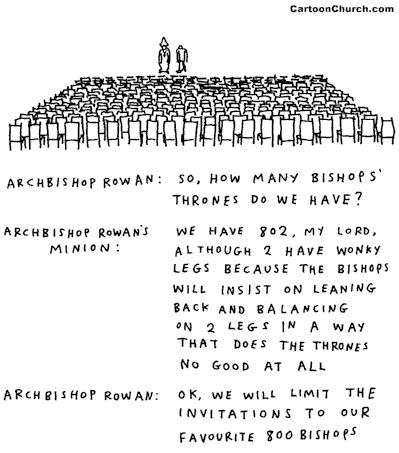 This was published way back in May 2007, when the first round of invitations were issued. I don't actually believe that's the reason for limiting invitations, though it would make as much sense as any other exclusion. If I thought it would help, I'd start a "Bishop's Throne Fund-raising Appeal" to get a few more thrones.